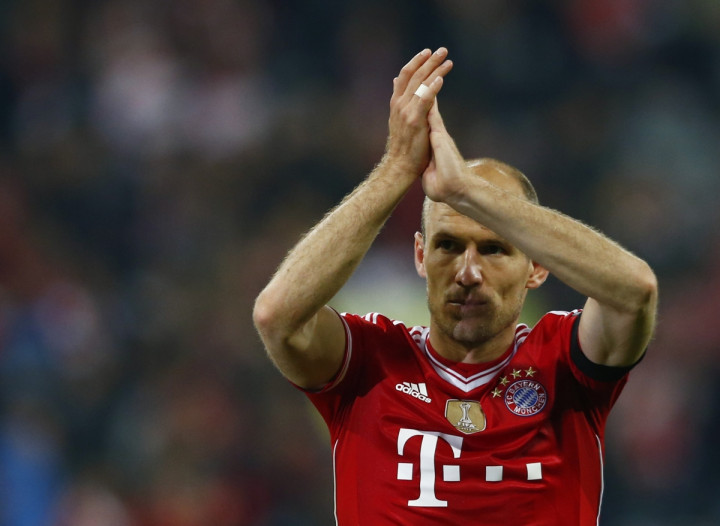 Liverpool legend Jamie Carragher has revealed that Brendan Rodgers tried to sign Bayern Munich star Arjen Robben last summer.
The Dutch international's future at the Allianz Arena was at stake as he had not been getting a regular place in the German club's starting XI during the 2012/13 season. However, the former Chelsea man scored the winner in the Champions League final that year against their league rivals Borussia Dortmund.
Since then, Robben has been an integral part of both the club and his national side's squad. The 30-year-old was a key player for Bayern as they did a domestic double last season during Pep Guardiola's debut season in Germany.
The attacker has also been a star performer alongside Robin van Persie for the Netherlands in the World Cup as Louis van Gaal's side have reached the quarter finals of the tournament.
The former Liverpool defender has admitted that Rodgers was keen on bringing Robben back to the Premier League and the Reds manager even tried to sign the Bayern star before the 2013 Champions League final at Wembley.
"Brendan Rodgers tried to sign him for Liverpool before the 2013 Champions League final," Carragher told the Daily Mail.
"He wasn't a regular for Bayern then but he scored the winner at Wembley against Borussia Dortmund and has since gone from strength to strength. Liverpool have not had a world class wide man since John Barnes," the Anfield favourite concluded.
With Van Gaal set to take over the reins at Old Trafford after the completion of the World Cup campaign, Robben has been constantly linked with a move to Manchester United in recent times.
Former Netherlands international Bryan Roy had earlier claimed that the incoming United manager is desperate to sign Robben. He is aware of the Red Devils' rumoured interest, but the Dutchman has played down any possibility of a Bayern exit in the summer transfer window.