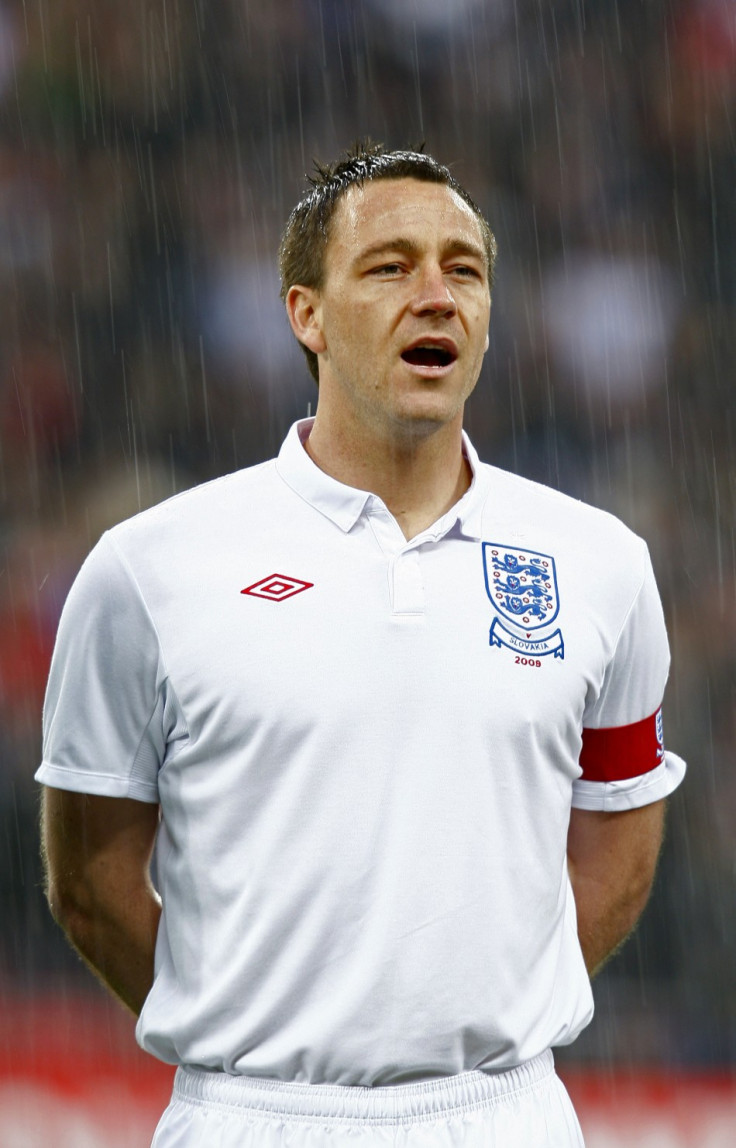 Former Liverpool and England midfielder Jamie Redknapp believes Fabio Capello should no longer have a permanent captain because it "has become an embarrassment that just puts more pressure on the side."
The current incumbent, Chelsea defender John Terry, is under investigation for allegedly racially abusing QPR's Anton Ferdinand, and coupled with his well-documented previous off-field indiscretions, the England captaincy has been plagued by unsavoury headlines during Fabio Capello's England tenure.
The aforementioned Sky Sports pundit believes the Italian would be better served following the example set by Italy, who are always led by their most capped player.
Redknapp, who was captain of Liverpool in the late 1990s, believes the national side is always saturated with strong characters, many of whom captain their clubs and therefore a permanent skipper is entirely unnecessary.
The former midfielder suggests the issue of the England captaincy has now become an unwelcome distraction that seems to be a problem every time they play.
"One major issue I would love to see get sorted out is the England captaincy, because to my mind, it is another mess we could well do without." Redknapp told skysports.com. "Forgive me if I'm wrong, but did Capello say that Terry would not be England captain after the Wayne Bridge saga, give the job to Rio Ferdinand, only to take it off him and give it to Terry again?
"Now more than ever, the captaincy has become a sideshow we just don't need. I know it's not all Capello's fault, but I don't think he's helped himself.
"No-one is more patriotic than me, and no-one was prouder to represent their country than I was, but I can't help but think we are making too much of the captaincy, these days.
"I grew up on tales of the great Bobby Moore and Bryan Robson was a hero of mine, but more and more I don't think we need to establish who a captain is the way we insist on doing.
"Look at how they do it in Italy. The captain is the player with the most caps, simple as that. If Ashley Cole, or Frank Lampard, or Steven Gerrard is that man, then give him the armband. It's the same with Spain. Are you trying to tell me that Iker Casillas is their best player, the leader of that side? I can't see it, yet he was the man who lifted the World Cup.
"We make such a fuss and end up talking about anything other than football when it comes to our captaincy. At Euro 96 Alan Shearer was our captain, but I can tell you right now the leader of that dressing room was Tony Adams.
"Any England side should have eight or nine leaders in there, not one designated guy who is put on a pedestal. We have been doing it the same way for years, yet what have we won? In fact what have we come close to winning?
"It has become an embarrassment that just puts more pressure on the side and is something we don't need when there is so much to sort out on the field."
Although Redknapp feels the captaincy has been devalued, his cousin Frank Lampard was named as England's stand-in skipper for Saturday's friendly against Spain, and the Chelsea midfielder admitted it was the 'proudest moment' in his international career to date.
"It will be my proudest moment in an England shirt I think and I've had a few, playing in tournaments but to lead your country out at Wembley, at your home ground, is a very special moment. I'm absolutely delighted," Lampard enthused.
"I've no hold on the captain's armband, I've no wishes to try and get it, I'm 33 now, I'm just very honoured to have it for the second time."