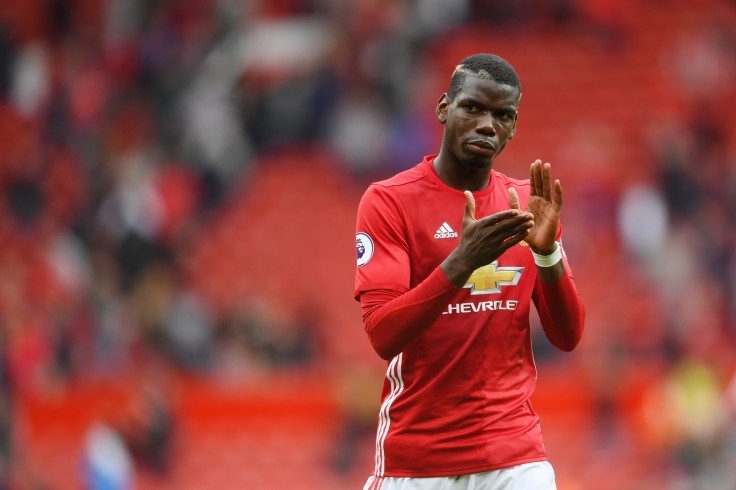 Former Liverpool midfielder Jamie Redknapp has hailed Paul Pogba's man-of-the-match performance in Manchester United's 4-1 win against Leicester City on Saturday (24 September). The £89m ($115.1m) summer signing has been widely criticised for his below-par displays since the start of the season but Redknapp thinks Pogba was somewhere near his best at the weekend.
Pogba, 23, was deployed in a two-man midfield against the Foxes at Old Trafford and delivered his most eye-catching display since rejoining the Reds over the summer. Redknapp said the Frenchman – who scored his first goal for the club – dominated the midfield against the defending Premier League champions, although he thinks it is unfair to compare Pogba to the likes of Lionel Messi of Barcelona.
"Everyone jumps on the bandwagon when Paul Pogba isn't quite at his best because of his £89m price tag," Redknapp said of the United midfielder in the Daily Mail.
"He's not Lionel Messi, he isn't going to go around four or five players, but what he will do is run games for Manchester United."
The player-turned-pundit mitigated Pogba's recent poor form by pointing out that the midfielder did not have the benefit of a full pre-season behind him, having returned to training in August following Euro 2016. Redknapp said, too, that the former Juventus star dominated the game against Leicester in an effective, if unspectacular, manner.
"Don't forget, Pogba didn't have a pre-season and it was understandable he fell a little flat after the adrenaline rush of his debut," the ex-Liverpool star explained. "He dominated midfield and he also recorded some of his best stats in a United shirt."