Jan Molby says he wanted Liverpool to make a signing in January
Molby says Liverpool boss Jurgen Klopp is not a 'chequebook' manager.
Former Liverpool star Jan Molby has expressed his disappointment after the Reds failed to bring in a new player to Anfield in the recently concluded January transfer window.
The Merseyside club managed only one win in nine matches played in all competitions and were eliminated from the EFL Cup and the FA Cup. Southampton registered 1-0 wins in two legs of the EFL Cup semi-final clash, while the Championship side Wolverhampton Wanderers sealed a 2-1 win in the fourth round of the FA Cup at Anfield.
Jurgen Klopp saw his side drop off in the title race following their failure to win a single match in the Premier League in January. Molby advised his former club to bounce back from their disappointing run, especially with Sadio Mane back at Anfield following the 2017 African Cup of Nations campaign with Senegal.
"I'd have liked us to have made a signing in January. Sometimes you're just treading water a little bit and you need something to kick-start your season again. We didn't but now we go into a period of 15 games in 15 weeks which should suit us," Molby told the Liverpool Echo.
"Make no mistake Jurgen Klopp wanted to win the FA Cup game against Wolves and picked a team to do it. He just got it slightly wrong.
"There weren't enough match winners in that starting 11 - it was a team which could maybe keep the ball and contain the opposition - and once they scored so early it was always going to be a difficult task, which the team who started the game weren't up to."
Molby remains confident that Klopp will bring in new faces to Liverpool after the end of the season. However, the former Danish international believes the Reds' manager will not splash the cash in the summer transfer window.
"In terms of the squad Jurgen Klopp's shown a lot of patience but I think it's important to him. When he makes decisions he likes to be able to look the player in the eye and say 'I gave you every opportunity'," he said.
"So we look forward to the summer. Klopp will never be a chequebook manager but there will be some new players coming in that's for sure.
"As much as you want the young players to be involved, only exceptional young players get in the first team and never come out again and the ones we've got are still probably 18 months to two years away from being able to challenge for the first team. So we will need reinforcements."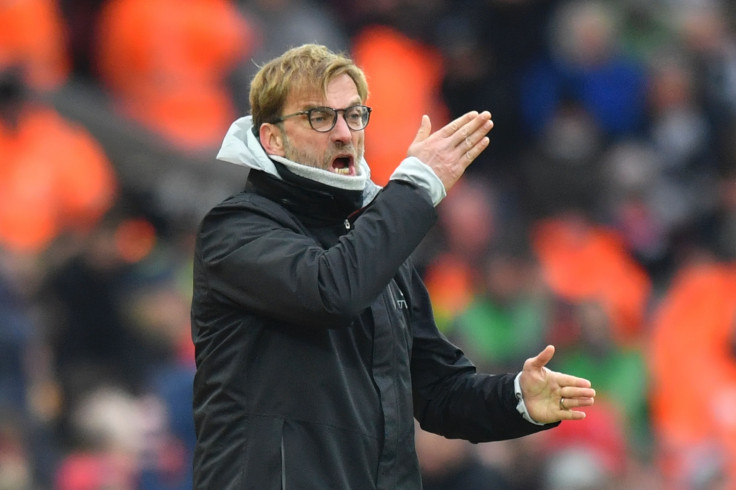 © Copyright IBTimes 2023. All rights reserved.