Janet Jackson has announced that she is postponing her world tour because she is 'planning a family'. The 49-year-old singer, who is married to Wissam Al Mana, recorded a video message to her fans during the second leg of her tour.
In the video message she said: "Hey you guys, on August 31 I launched the Unbreakable world tour. First I want to thank all the fans for coming out and seeing the show, you guys made it so enjoyable each and every night.
"We are in the second leg of the tour and there's been a sudden change and I thought it was important you be the first to know. My husband and I are planning a family so I'm going to have to delay the tour.
"Please, if you can, try and understand it's important that I do this now, I have to rest up, doctors orders, but i have not forgotten about you, I will continue the tour as soon as I possibly can,' she added.
The younger sister of late music icon Michael Jackson signed off her message by thanking all of those who have been involved in her tour so far. "I want to thank the dancers, the band, my entire crew, you were so professional, so incredibly talented, so supportive and loving each and every night, and I can't wait to get started again. I'd like to thank Live Nation for your loyal partnership and support, you guys are the best at what you do in your field and know that's why I'm with you.
"Once again thank you to all your friends for your love, your loyalty, it's truly appreciated. It's been a long journey and you've been there every step of the way and I really do appreciate that, thank you so much. Inshallah, I will see you soon, I love you, bye."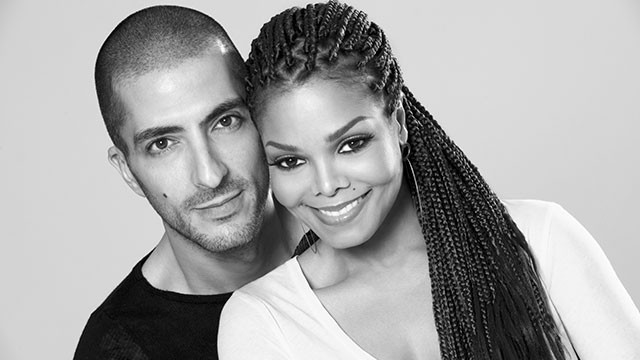 Jackson previously postponed 29 US dates on the tour after being advised to have surgery and rescheduled them for July and August. She turned to Twitter to deny misleading reports about her health following speculation that she was diagnosed with throat cancer. "Remember ... believe it when you hear it from my lips. The rumors are untrue. I do not have cancer. I'm recovering," she told her 3.3 million followers. "My doctors have approved my concert as scheduled in Europe, and as I promised, the postponed shows will be rescheduled. Thank you for your prayers and love."
In announcing the postponement of the US tour, Janet appealed to her fans for prayers. She said on her website: 'Hey you guys ... Happy Holidays to each and every one of you! I need you to know, I learned today, from my doctors that I must have surgery soon.
'It breaks my heart to tell you that I am forced to postpone the Unbreakable Tour until the spring. Please pray for me, my family and our entire company during this difficult time ... There will be no further comment.'
In March, however, the European leg of the tour was postponed, just three weeks before it was due to begin.
Jackson, wed Qatari business magnate Wissam Al Mana in a private ceremony in 2012. The billionaire manages 55 companies – a Middle Eastern empire that spans fashion, media, engineering and real estate. In an interview with Harper's Bazaar Arabia he said of the singer: "I'm fortunate enough to be dating my dream woman."
The news that the Burn It Up singer is planning to start a family was met with messages of support and congratulations from her fans on social media.