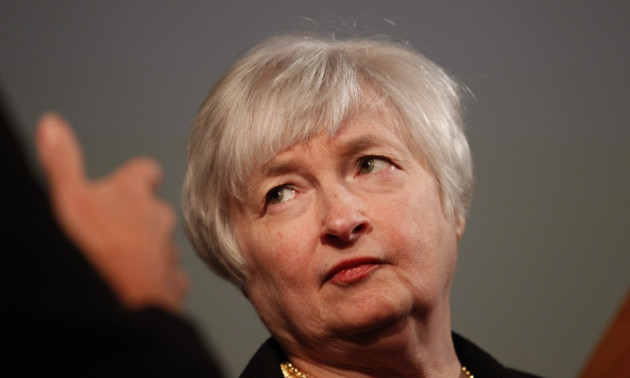 The process of appointing Janet Yellen to become head of the Federal Reserve appears to be moving forward as she could appear before the Senate's banking committee on the 14 November.
According to a senate aide, the Senate banking committee is considering holding a hearing on the nomination of Yellen on that date.
President Barack Obama nominated Yellen on October 9 to succeed current incumbent Ben Bernanke whose term ends on the 31 January 2014.
The banking committee in the Senate needs to check Yellen's nomination before it can go to the next stage of full approval in the Senate.
Yellen can expect tough questioning from the Republican wing of the banking committee who have raised concerns about the Fed's extremely dovish monetary policy.
Just last week Senator Rand Paul, a notable critic of the Fed, said he was considering putting a hold on Yellen's nomination unless a vote was allowed on his proposal to increase the transparency of the central bank.
However, Yellen is fortunate as 12 of the 20 members of the banking committee are Democrats and it is expected that they will allow her nomination to pass to the next stage.
The next stage of the nomination process could be tougher for Yellen as a full vote in the Senate requires 60 out of 100 votes in her favour for her nomination to be approved.
The Democrats currently have a majority in the 100-seat Senate of 55 but that is five seats short of the crucial number needed to secure her succession to Bernanke.
Republican Intransigence
Many expect Republican members of the banking committee to use appearance of Yellen as an opportunity to raise their concerns about the Fed's monetary policies.
The Federal Reserve currently buys $85bn (£52.9bn, €62.6bn) worth of assets per month to prop up the economy, angering some Republicans who believe the policy is stoking inflation.
One of the main architects of these unorthodox measures has been Yellen.
She is a dove on monetary policy which means she has put her focus on the US unemployment rate as a more important indicator than inflation to measure health in the US economy for the foreseeable future.