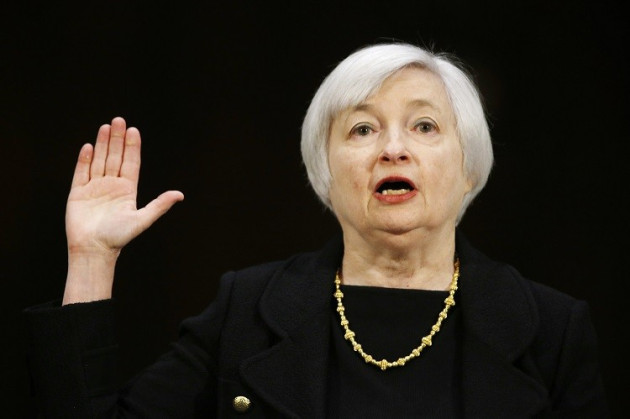 Five Senate Republicans said they are inclined to vote for Janet Yellen to become chairwoman of the Federal Reserve, which would give her the required 60 votes.
Currently the Democrats hold 55 out of the 100 seats in the chamber and Yellen needs five votes for her nomination to be secure.
The Republicans are Tom Coburn of Oklahoma, Susan Collins of Maine, Lindsey Graham of South Carolina, Orrin Hatch of Utah and Bob Corker of Tennessee.
They appeared to be in agreement that Yellen was "qualified" for the job, and said they would support her when the nomination comes to the Senate floor, which may occur in the week of December 9.
This news comes as the Banking Committee meets to vote on advancing Yellen's nomination to a full vote in the Senate.
It is widely expected that Yellen will pass this stage of her nomination process.
Senator Coburn is a member of the Senate's Banking Committee, where the Democrats have 12 seats on the 20 member committee and could recommend her for nomination without Republican support.
However, some influential and high profile Republicans remain opposed to Yellen's nomination, believing the Fed's monetary policy is doing long-term damage to the American economy.
The Fed has been maintaining interest rates at very low levels, while carrying on a massive asset purchase programme.
Yellen has been a prime mover in the stimulus programme where the central bank currently buys $85bn (£52.9bn, €62.6bn) worth of assets per month to prop up the economy.
Some Republicans believe the policy, which will continue for some time, is stoking inflation.