US President Barack Obama Picks Janet Yellen as Federal Reserve Chairman Favourite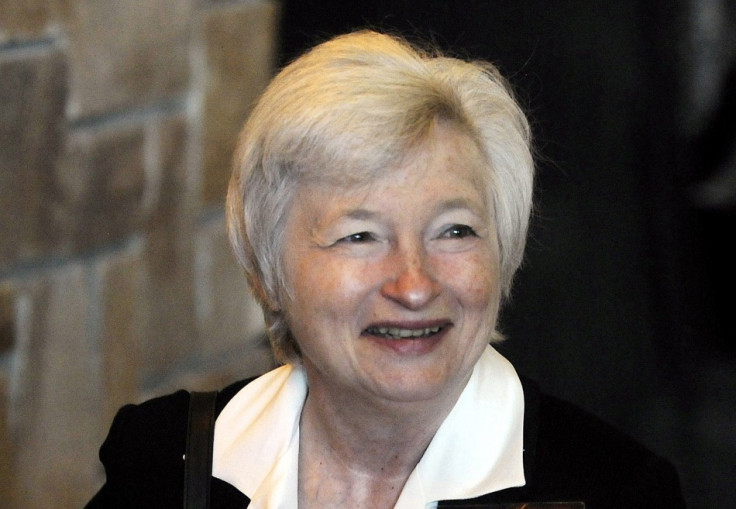 Janet Yellen is US President Barack Obama's favourite to take over from Ben Bernanke as Federal Reserve chairman.
According to a number of unnamed official White House sources, cited by a number of US agencies, Obama will is backing Yellen after outspoken economist Larry Summers withdrew himself from the race.
Bernanke is due to leave office in January 2014.
When Will We Hear the Announcement?
Congressional aides have made it clear that if Obama wants to appoint a Fed chief soon, he must decide quickly.
The Senate banking committee, which has to confirm any nomination, takes a weeklong break with the rest of the Senate on the October 14.
Therefore Obama would have to make an announcement at some point next week to get them to act on his nomination before their holiday.
The Chance is Weather is Good for Yellen
The surprise move on Wednesday by the Federal Open Market Committee (FOMC) that it will not scale back its asset purchases is seen as favourable news for Yellen.
She has been one of the main architects of the Fed's aggressive stimulus programme.
This has seen the central bank buy $85bn (£53bn, €63bn) worth of assets each month until the US unemployment rate drops to 6.5%.
Many expect her to continue Bernanke's ultra-dovish stance on monetary policy.
However, Rick Rieder, chief investment officer of fundamental fixed income at BlackRock, warned that any successor at the Fed will face difficulties.
"The significant divisions over monetary policy exhibited in the details of yesterday's decision mean the next Fed Chairman will have a huge and vitally important task in reconciling the views of policy makers and communicating them clearly to markets and investors," says Rieder.
Potentially Historic
If Yellen is nominated, her appointment will be historic not only because she would be the first woman to lead the Fed but also due to the battle surrounding her nomination process.
The appointment of monetary officials in the US is usually a low profile affair without fierce political bickering.
Yet the last few months have been exceptional with Democrats and Republicans weighing into a debate that is normally a mechanical procedure..
© Copyright IBTimes 2023. All rights reserved.