US Fed Chairman Race: Janet Yellen Ousts Larry Summers as Favourite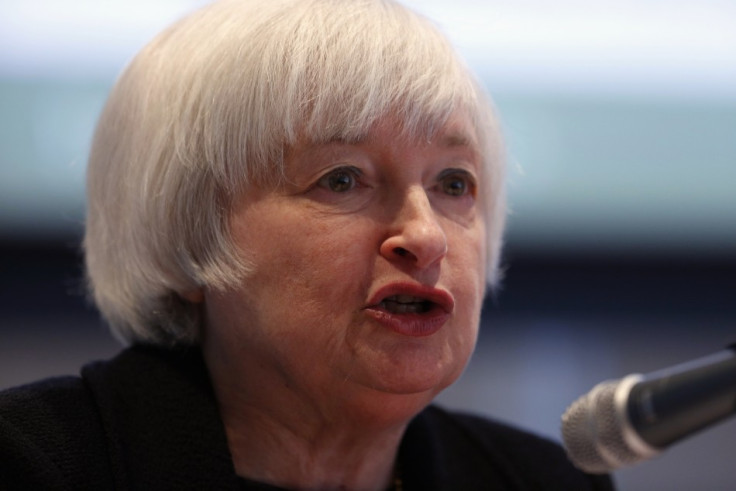 Janet Yellen has emerged as the number one contender for the US Federal Reserve chairman's seat after previous competition favourite Larry Summers revealed that he is not running for Ben Bernanke's position.
According to unnamed sources cited by various media agencies, Yellen became the firm favourite to replace her boss Bernanke when Summers, one of the most colourful yet divisive American economists of the past 20 years, dropped out of the race.
Yellen could become one of the most important central bankers in the world, if she is nominated and confirmed, when Bernanke's second term expires in January 2014.
She has already served most of her career in the Fed system and has chaired the White House Council for Economic Advisers under former US President Bill Clinton.
History Being Made?
Many central banks are notoriously patriarchal, hierarchical and conservative institutions that are becoming increasingly criticised for not employing more women in top posts.
If Yellen is appointed, she would become the first woman in history to head the Fed.
The appointment of Yellen is also noteworthy because she is perceived as being untarnished by any prior or current connections to Wall Street.
Summers, who is well known for deregulating US financial markets when he was treasury secretary under Clinton from 1999-2001, was undermined for this reason.
In many ways, the most virulent criticism of Summers came from within the left-wing side of the Democratic Party, who questioned his commitment to public service alongside his connections to many corporate institutions.
Yellen's lack of association with any powerful financial banks generated support for her from Elizabeth Warren, senator for Massachusetts, who has been one of the most outspoken US politicians about the need to regulate markets.
As central bankers have been forced to take more responsibility since the financial crash in 2008. Central bankers or regulators that have little connection to banks or have a vested interest in private companies, are viewed as more independent and more 'trustworthy' to make policing decisions.
However, if Yellen claims the top job, she faces the herculean task of withdrawing the Fed's unprecedented monetary stimulus without triggering a currency crisis in emerging markets.
Analysts fear that while the asset purchase tapering task may cause a fragile, yet tangible, developed world economic recovery, the action could cause a detrimental hit on the rest of the world.
Currencies, such as the Indian rupee, are experiencing considerable devaluations against the US dollar, and analysts fear that this will worsen with a bond buy cutback.
© Copyright IBTimes 2023. All rights reserved.