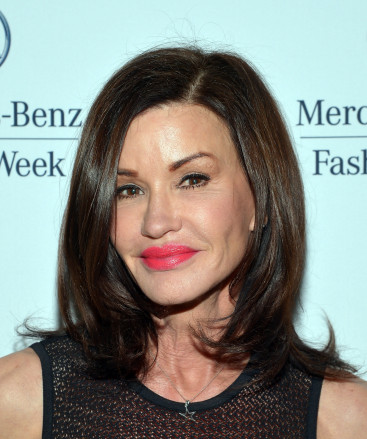 Former supermodel Janice Dickinson has revealed that she is battling breast cancer. The 61-year-old star was diagnosed with ductal carcinoma in situ (DCIS) on 12 March, days after her doctor found a lump.
Speaking to the Daily Mail, the reality TV star struggled to hold back the tears after she recounted the moment she received the devastating news. "When the doctor touched this little lump in my right breast, about the size of a pea, and I went 'bingo, I have cancer.' "
But she has since vowed to beat the disease, which doctors caught in the early stages, insisting that fans shouldn't feel sorry for her. "It's still quite shocking. Today I got very scared... I just get very scared and it hit me. But I am not gonna let that define me, the fear. I'm going to get through this, I'll be just fine kiddo."
Dickinson will document her treatments and procedures in syndicated daytime series The Doctors, with her first televised appearance airing on 6 April. She is hoping that her experience will help raise awareness whilst reminding millions of women suffering that they are not alone in their fight. Although DCIS is not seen as life-threatening, it can increase the odds of developing invasive breast cancer.
"We're gonna get there, we're gonna all get there together. I'm going to tell my truth. I'm doing this for women, I really want for this experience [to be] for women of all ages," she said. "Have regular breast examinations please. Girls past 30 it's very important.
"I'm here for women all over the world, women are to be cherished, mothers, daughters, sisters, you must remind yourself."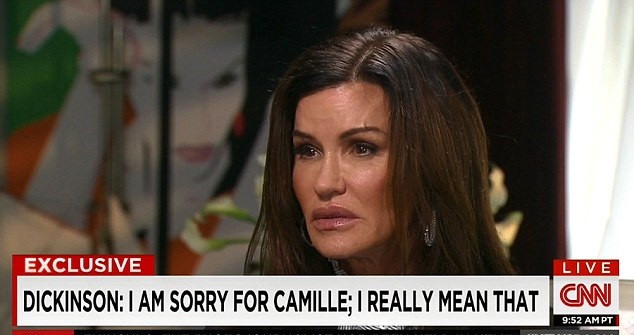 The health scare caps off a turbulent couple of years for the mother-of-two. Dickinson made headlines in 2014 after she claimed that Bill Cosby had raped her at the height of his career. According to the former America's Next Top Model judge, the attack occurred in 1982 when he reportedly used the promise of advancing her career as a means to lure her into a hotel room, before allegedly drugging her. She claimed that when she woke up, her pyjamas had been removed and there was semen between her legs.
"The last thing I remember was Bill Cosby in a patchwork robe, dropping his robe and getting on top of me. And I remember a lot of pain," she told Entertainment Tonight.
She was left fuming after learning that the comedian admitted to purchasing sedatives to give to young women he wanted to have sex with and said her reputation was tarnished by his constant denial and demanded an apology. "His spokespeople have called me a liar – referring to remarks that I've made – it's just not correct," she said. "I want an apology for each and every one of us in order for my soul to heal. I don't feel any 'hip-hip hooray.'"