Bill Cosby's wife Camille is said to be "livid and humiliated" by revelations of the disgraced comedian's alleged sexual impropriety. Over 50 women, including Vogue cover girl Beverley Johnson and former supermodel Janice Dickinson, allege the star sexually assaulted them over three decades.
The reports of Camille's disgust at her husband's alleged conduct come as the 78-year-old appeared at a Pennsylvania court to face sexual assault charges on Wednesday 30 December in the only criminal case brought against the actor.
The case stems from accusations by Andrea Constand, 44, a former basketball team manager at Temple University in Philadelphia, Cosby's alma mater. Constand alleges that Cosby assaulted her at his home in the Philadelphia suburb of Cheltenham in 2004. She settled a civil case against Cosby for an undisclosed sum in 2006.
Camille had earlier defended her husband, repeatedly dismissing the claims of sexual assault. After the raft of sexual assault allegations surfaced, in a public statement in December 2014, she insisted that the man she married in 1964 when she was just 19, "is the man you thought you knew".
"The man I met, and fell in love with, and whom I continue to love, is the man you all knew through his work. He is a kind man, a generous man, a funny man, and a wonderful husband, father and friend. He is the man you thought you knew," she said.
In July 2015, the New York Post reported the actor's wife had conceded that her husband of 50 years was a cheater, but refused to admit he is a rapist. Despite the revelation that Cosby admitted during a deposition that he intended to give women quaaludes before having sex with them, his wife believed his accusers consented to both the drugs and the sex.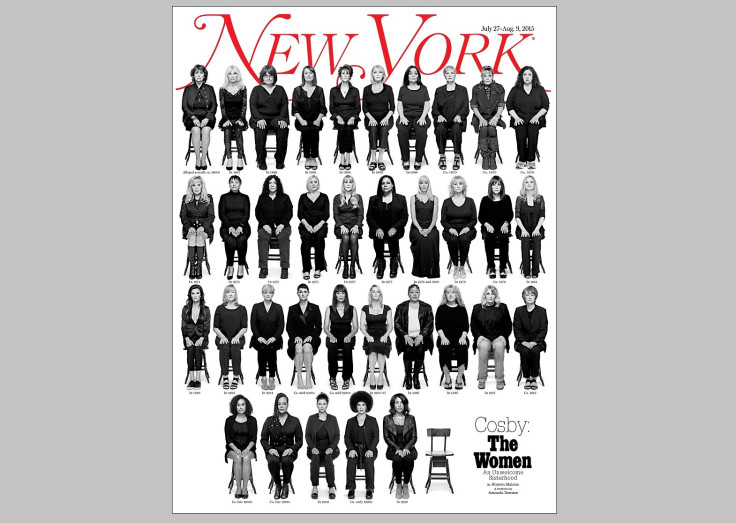 However, as more alleged victims came forward with graphic accounts, Camille was said to be 'sickened', a source close to the family told the Post. The publication quotes another person close to the family that Camille said: "My husband doesn't deserve jail, but he does deserve every bit of the hell he's going through now even though he is still pretending that this hell doesn't exist."
The 71-year-old was rumoured to have been aware of her husband's infidelities, but demanded that he be discreet so as not to embarrass her. In the wake of the sex scandal Camille remained by her husband's side in the hope that she wouldn't be called to testify against him, not out of a misplaced loyalty, but 'because it's so humiliating'. However, this week, she learned that she must testify in a civil case against the entertainer filed by seven women who said he defamed them.
The Massachusetts civil lawsuit against the scandal embattled comedian was filed in December 2014 by Tamara Green, later joined by six other women. They contend that Cosby sexually assaulted or abused them, that each publicly accused Cosby, and he responded by calling the women liars, thus defaming them, court documents said. Cosby, who denies wrongdoing, has countersued the women, saying their accusations damaged his reputation, further accusing them of making false allegations for financial gain.
A federal magistrate judge in Massachusetts Judge David Hennessy rejected arguments by Camille Cosby, who is also her husband's business manager, that she lacked any first-hand knowledge of the events and that the court should protect her from "unnecessary harassment" by limiting the scope of the subpoena. Citing a "spousal disqualification rule", the attorneys argued that information from the couple's private conversations was privileged. But in Thursday's ruling, United States Magistrate Judge David Hennessy said he would "deny her (Camille Cosby's) motion in its entirety". In his 12-page decision, Hennessey said Camille Cosby failed to prove that she and her husband were protected by the state's marital disqualification law..
Lawyers for Bill Cosby plan to appeal Hennessy's ruling, according to the New York Times.
If found guilty of the charges of aggravated indecent assault, Cosby could face up to 10 years in prison and a $25,000 fine. He is free on $1 million bail, and his lawyer has said the entertainer is not guilty and will not consider a plea bargain.
On Thursday December 31, Cosby posted his first tweet in months, expressing gratitude to supporters. "Friends and fans, Thank You," he wrote. However, he received a barrage of abuse as Twitter users branded him a "monster" and accused him of "horrendous crimes against women".