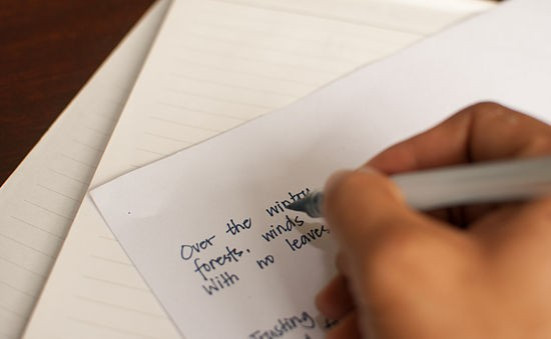 Authorities in Japan have launched a manhunt for a 63-year-old writer of haiku poems in connection with the killing of five people in the western Yamaguchi Prefecture.
Three bodies were found in two homes burned to the ground in Shunan, a mountain hamlet consisting only of a temple, a community centre and 10 households.
Two more bodies were found the following day. Autopsies showed that the five, all aged between 71 and 80, suffered skull fractures - suggesting they had been beaten to death.
"All of the victims must have been asleep when they were fatally attacked," criminologist Jinsuke Kageyama told Japan Times. "Even elderly people resist. It would have been difficult to strike them repeatedly only on the head."
The suspect is a 63-year-old villager whose name is still unknown. Police found a message in the form of a haiku poem, a traditional Japanese three-line verse, inside a window near his front door.
Haiku are usually composed of 17 syllables in a five-seven-five arrangement and evoke natural phenomena as a metaphor for human emotions.
The poem read: "Setting a fire - smoke gives delight - to a country fellow".
Fellow residents said the man had previously left the hamlet to live in Kawasaki. After he got back, he would not interact with other people in the small community. Others said he had trouble with neighbours over his pet dog.