Japanese advertising agency TBWAHakuhodo has created intricate 3D-printed ice cubes in an award-winning campaign for its client Suntory Whisky. (Actually, the designs are not so much 3D-printed as 3D-carved.)
The agency used a CNC (computer numerical control) milling machine or router to whittle blocks of ice into sculptures such as the Statue of Liberty, a scorpion and a shark leaping out of your drink.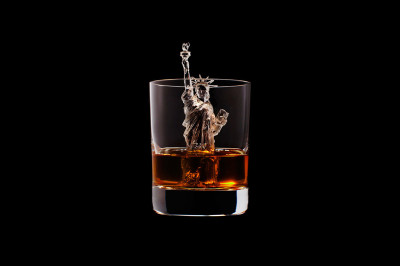 Each "ice cube" took up to six hours to create on a router chilled to -7C.
A thick drill bit carved out each rough outline and then a finer one was used to create the intricate details. "A touch of chilled whisky polishes the surface of the ice and gives a beautiful shine to the sculpture," Miwako Fujiwara from TBWA/Hakuhodo told CNET.
The campaign, 3D On The Rocks, has won a branded content & entertainment Lotus trophy at the Asia Pacific Advertising Festival in Thailand.