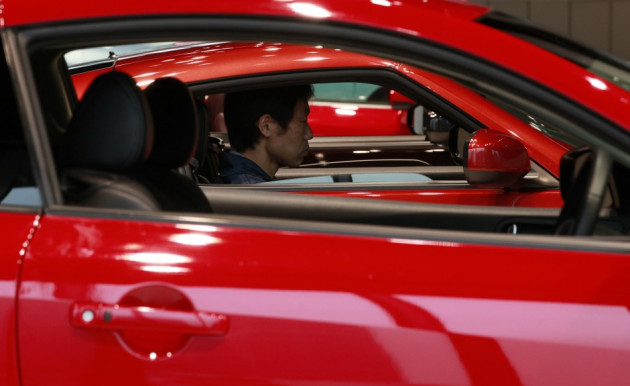 Major Japanese automobile firms are seeking to regain their presence in China as the boycott of Japanese goods in the Communist nation appears to be easing.
Japan's biggest automaker Toyota has said that it will launch 20 new models in China in the next three years. Honda is looking to restore consumer confidence by offering a guarantee against possible damage from anti-Japanese sentiments. Japan's second largest auto-maker, Nissan has said that customer traffic is picking up at its China showrooms.
The carmakers had put up booths at the Guangzhou international automobile exhibition this week and attracted considerable crowd, indicating that the sentiments have mellowed down a bit.
The companies were forced to restrict their China operations after Japan's acquisition of Senkaku islands gave rise to a wave of anti-Japanese protests. China sales had dipped as consumers rejected Japanese products.
Nissan's sales dropped 35 percent in September and 41 percent in October. Toyota and Honda had reported 49 and 41 percent drop in September sales in the Communist nation.
Nissan is considered to have been the most exposed as China accounts for 27 percent of the company's global sales.
The company has said that the number of customers at showrooms of its Chinese joint-venture Dongfeng Nissan Passenger Vehicle Company are back to normal rates this month, while the vehicle orders have picked up to around 20 percent less than the previous year's rate.
But Nissan's recovery has been more in the southern regions, such as Guangdong than in the North and East. Hideki Kimata, senior general of the Nissan's China joint-venture had earlier said that the people in the southeast regions were more pragmatic and less affected by government policies.
Analysts are optimistic that sales will pick up and it could be business-as-usual for Japanese auto-makers in China by the next year.
"In 2013 Japanese brands will go all out to regain any lost ground encountered in the fourth quarter of this year," Namrita Chow, a Shanghai-based analyst at industry researcher IHS Automotive told Bloomberg.
"This will mean new model launches, discounts and good service packages as well as an increased line up of models on offer to consumers in China."