Japan: Cesium in Baby Milk Powder Sparks New Fear of Radiation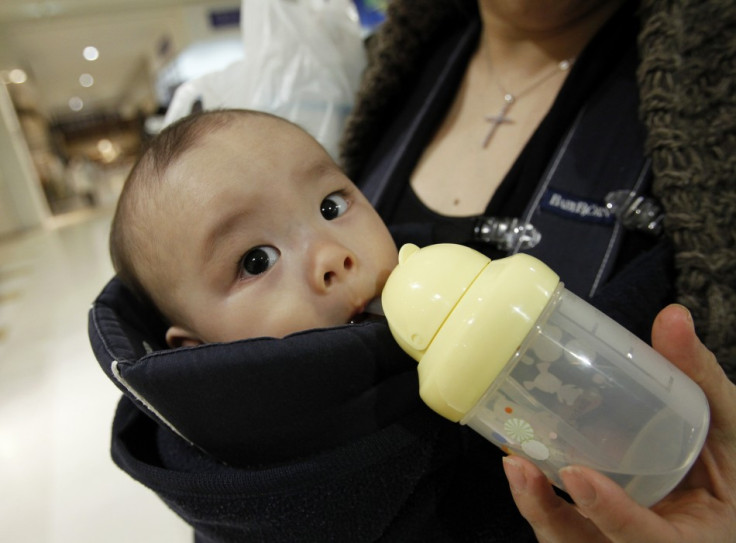 A leading Japanese Food manufacture says radioactive cesium has been detected in its baby formula and has recalled the products.
The Meiji Company issued a statement Tuesday, launching an immediate recall of 400,000 cans of powdered milk for infants.
The Meiji Step powered milk measured up to 30.8 becquerels of radioactive cesium per kilogram but although the level remains well below the government's recommended limit of 200 becquerels per kilo, the company decided to go ahead with the recall.
Meiji says it is does not know how the cesium got into the powdered milk but added the incident might have been caused after prevailing winds picked up radioactive substances from the Fuksushima-Daiichi nuclear plant.
The Japanese nuclear plant's power and cooling systems were disabled following the March 11 earthquake and Tsunami. As a consequence three of the station's reactors experienced full meltdown leading to the release of radiation over a vast area of the country.
The milk is produced in Saitama prefecture, north of Tokyo, and sold throughout Japan but as news of the recall spread early Tuesday, stock shares of Meiji plummeted, Japanese media said.
Cases of excessive radiation in vegetables, tea, seafood, rice, beef and water have already sparked fears among Japanese consumers, despite government insistence that the levels of cesium discovered are not dangerous.
However experts have also said that children are more at risk than adults of getting cancer and other diseases derived from radiation exposure.
© Copyright IBTimes 2023. All rights reserved.