East China Sea Islands: Taiwan Follows China and Japan by Laying Claim to Disputed Archipelago [VIDEO]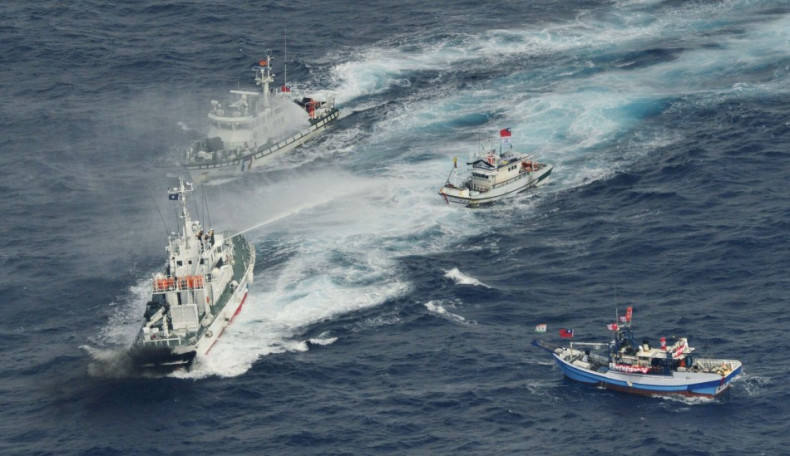 Taiwan has sent a fleet of boats into the East China Sea, adding to the tension surrounding a group of islands which have already sparked a diplomatic stand-off between China and Japan.
It is believed Taiwan sent around 100 fishing boats and coast guard ships into the disputed water, in protest at Japan's purchase of an uninhabited archipelago situated off the eastern coast of China.
Japan's purchase of the islands from a private owner has already been condemned in Beijing, which claims China discovered the islands in the 14th century. Taiwan also believes it has a claim, and has also been embroiled in a lengthy dispute with Japan over fishing rights in the disputed area.
The Taiwanese flotilla was chased away by Japanese coast guard, using water cannons. Following the incident, Japan's chief cabinet secretary Osamu Fujimura stressed the need for peaceful resolution of the dispute.
"We've just lodged a protest with the Taiwan side. Our stance is that this is something that needs to be solved in the context of good bilateral ties between Japan and Taiwan. We would like to address the issue calmly," Fujimura said.
The Taiwanese entry comes a day after Chinese vessels visited the East China Sea for surveillance, the latest installment in the ongoing dispute between Beijing and Tokyo. The Chinese government says it will use the talks to press for an amicable resolution.
"China will urge Japan to correct their mistakes and make efforts in improving ties," said Chinese Foreign Ministry spokesperson Hong Kei ahead of the talks.