Japan and China Trade Blame over Fighter Jets' Close Encounter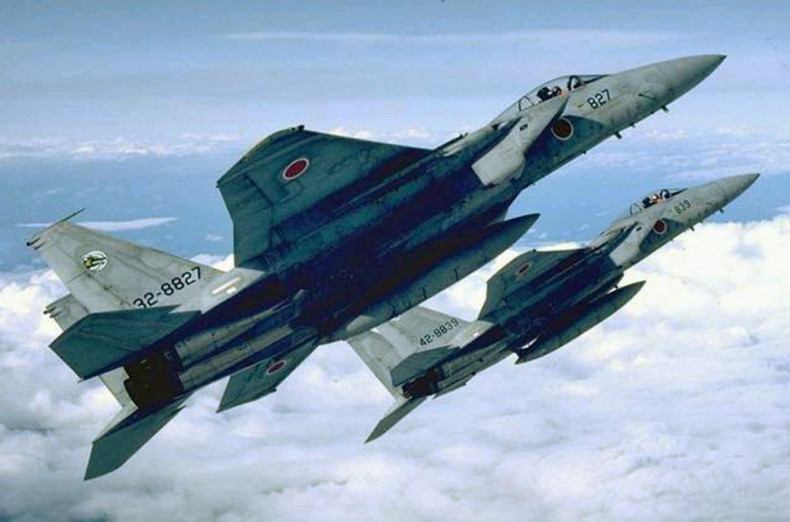 Japan and China have pointed fingers at each other for the close encounter between military jets of the two countries while flying above the East China Sea.
Tokyo has said the Chinese military planes were "dangerously" close to the Japanese surveillance jets in the latest confrontation between the two countries.
"It was an action that was extremely regrettable, and which cannot be tolerated," government spokesperson in Tokyo Yoshihide Suga told reporters.
"It comes after a similar event which occurred last month. The government will continue urging China to prevent an accident and restrain itself. Japan will seek cooperation from countries concerned."
Tokyo also summoned the Chinese ambassador to Japan over the incident, which took place above the hotly-contested chain of islands known as Senkaku in Japan and as Diaoyus in China.
Vice Foreign Minister Akitaka Saiki told Chinese envoy Cheng Yonghua that this was a "very dangerous act" and if an accidental military clash had taken place it could have ended up in a bitter standoff between the Asian rivals.
China defended itself saying the Japanese aircraft were trailing the Chinese Tu-154 which was on a routine mission.
Colonel Geng Yansheng, in an article published on the Chinese defence ministry website, said the Japanese actions were provocative and dangerous as Japan's jets approached the Chinese aircraft as close as 30 metres.
The ministry has also released a photograph of Japanese F-15 jets closely following the Chinese plane.