A Japanese electronics firm is launching a line of customisable J-Pop inspired robots that dance on your desktop and look just like popular Japanese pop idol groups such as AKB48, complete with over-the-top costumes, lots of personality, tons of energy and crazy dance moves.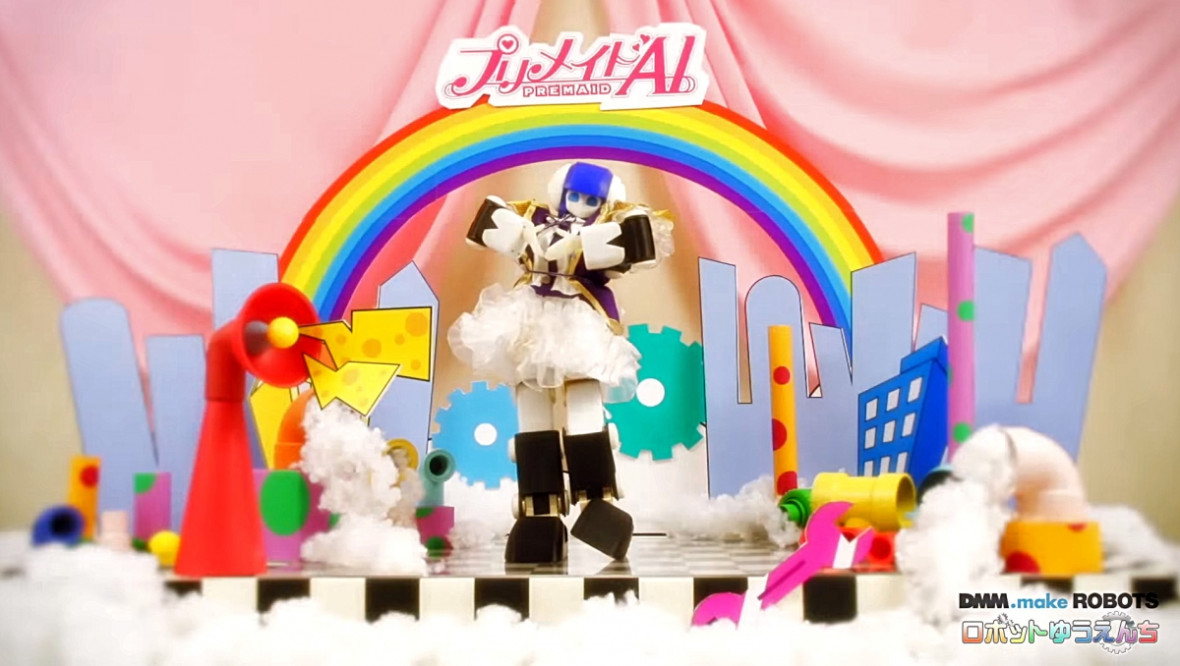 DDM has created the Premaid robot using 3D printed parts and is touting it as the world's first desktop idol robot. The Premaid robot comes in three versions – the base model robot, as well as two limited-edition robots created by well-known Japanese illustrators Arisaka Ako and Sakuma Yui. The two limited-edition robots are Yukari, who has blond pigtails and comes in a blue outfit, and Mari, who comes in a white and red dress with short blonde hair.
"DDM decided to make Premaid because at the time of publication, there is no female idol robot specialising in dance that is commercially available," the company said in a translated press release. "Pre-made artificial intelligent is a new entertainment market and in order to develop it, we will promote tie-ins with animes and voice actors to collaborate on music and costumes."
The robots will be launched at an exclusive press conference in Japan on 29 October, with the base robot retailing at ¥138,000 (£741.91, $1,137). Only 300 units will be produced of both Yukari and Mari , who will retail at ¥145,000 each. The price might sound rather steep, especially since the parts of the robot have been 3D printed, but it is apparently programmed to dance on command and work together with a smartphone app.
DDM will be providing the patterns for additional costumes for the robots for free, as well as CAD files so users can make their own 3D printed customisations, such as accessories and different heads and other body parts. Pop idol groups like AKB48 are hugely popular in Japan but also have large followings in the US, Korea, China, Taiwan and the Philippines.