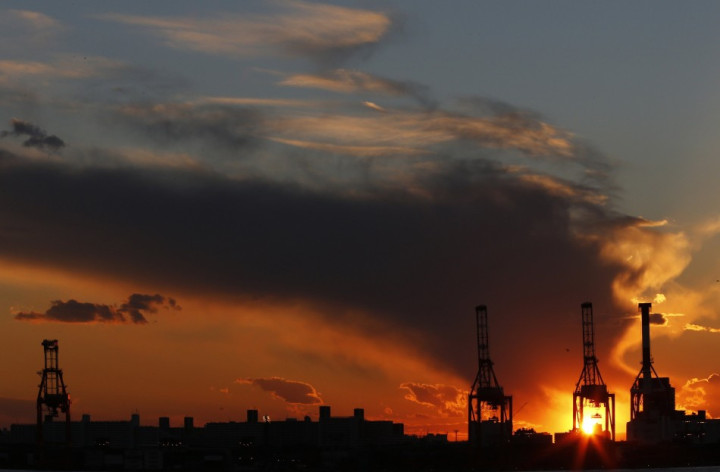 A slump in global demand and the economic impact of a territorial dispute with China may have pushed the Japanese economy into recession, reports Reuters, based on a survey of 25 economists.
The downward forecast revision was prompted by a host of weak economic indicators from the world's third largest economy.
Japanese GDP shrank by 0.9 percent in the quarter to September. The polls suggest that the economy may contract by 0.1 percent in the next quarter.
Two straight quarters of economic contraction is commonly considered as an indicator of recession.
But the analysts surveyed added that the economy may pick up with 0.4 percent growth in the first quarter of the next year, as the global economy rebounds.
"We expect the economy will escape from a 'technical recession' and will pick up in January-March next year helped by economic recovery in the United States and China," Kyohei Morita, chief economist at Barclays Securities Japan told Reuters.
The slowing global economy and the rejection of Japanese goods in China impacted the country's export-reliant economy. Official data showed that shipments fell 5 percent from July to September.
Earlier, a report issued by analysts at Nomura Research in Tokyo said that Japanese exports may not show a significant revival before the end of 2012, so the economy could drop further in the final quarter of the fiscal year.
"We project a return to growth in 2013 Q1, however, as inventory adjustments end in China and exports pick up to China and other parts of Asia," they said, in line with the Reuters poll findings.
Japan has also been hit by a political impasse in implementing economic reform. The country is set to hold elections in December, which are likely to see the current opposition Liberal Democratic Party (LDP) coming to power.
The weak indicators and stubborn deflation have increased the pressure on the Bank of Japan to introduce further monetary easing measures. The central bank increased its asset purchase plan by 11 trillion yen in October.