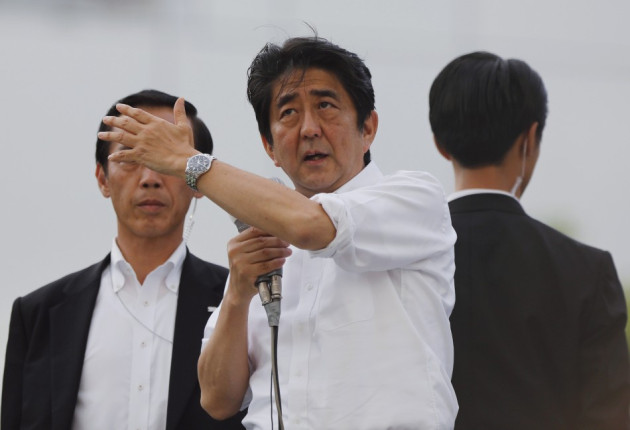 Japanese Prime Minister Shinzo Abe's Liberal Democratic Party (LDP) is heading for a key election victory in the upper house, which could allow him to speed up the implementation of economic reforms.
Half of the 242 seats in the house are up for grabs. Millions of voters in Japan are casting their vote as polling stations opened at 07:00 local time (22:00 GMT Saturday). The stations will remain open till 20:00 (11:00 GMT). The results will be known hours afterwards. Elections are held for the upper house every three years.
If Abe secures victory, it will be first time in six years that both houses have fallen under the control of the ruling party.
His supporters say an election win will give Abe a free hand to carry out political and economic policy reforms. Public support has grown over the past few months for Abe's policies, which have been dubbed "Abenomics".
"I want to see a stable government. That's the Liberal Democratic Party," 76-year-old voter Hiroshi Miyamoto told Reuters.
The current impasse in parliament has allowed opposition parties to block key policy initiatives of the hawkish leader.
"We need political stability to carry out policies. We will get that political stability by winning the upper house election," Abe told reporters.
Critics are concerned that an election victory will embolden Abe to push ahead with revising the country's pacifist constitution, although many dismiss such fears as far-fetched.
Japan's fragile ties with South Korea and China will suffer a blow if Abe presses ahead with such radical measures. Japan is already involved in territorial disputes with both countries.