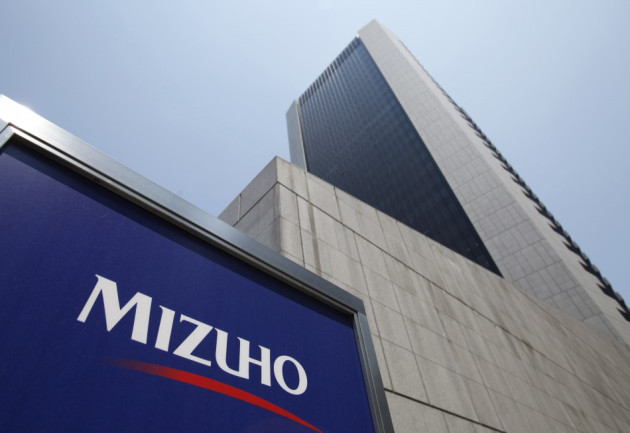 The Japanese Bankers Association is taking serious steps to curb banks' illegal transactions with organised crime groups following revelations that Mizuho Financial Group aided mob members with loans.
Reuters citing an industry official with direct knowledge of the matter said the industry body will use police database of mob members to stop bank funding to them. The association has been in talks with police since 2010 to scrutinise lenders' client databases and blacklist criminals.
The source added that the association is planning to launch a set of measures to keep the Japanese banking sector clean.
Mizuho Mob-Loan Scandal
The measures from the industry body come as Japanese banking giant Mizuho admitted its top management knew of certain illegal transactions dating back to 2010 at the bank.
The bank was accused of extending more than 200m yen ($2.06m, £1.3m, €1.5m) in loans via a partially bank-owned finance firm called Orient Corp to organised crime members.
Subsequently, Japan's Financial Services Agency (FSA) ordered the bank to improve its business practices. The banking regulator said it was a grave mistake that Mizuho did not take action even after it came to know about illegal loans in 2010 and asked the bank to submit an updated report on its failure.
The bank is required to submit a report to the FSA by 28 October detailing how it plans to improve operations.
The company had earlier set up committees including third parties to investigate the scandal.
Measures from Orient
Orient, a company specialised in consumer credit, was accused of providing some 230 auto loans and other credits to clients who turned out to be "yakuza" criminal members.
The company separately said it will seek to promptly recall or cancel the scandalous loans. It has set up an investigative committee to check each of the loans.
Earlier in October, Japan's trade ministry ordered the Tokyo-based company to submit a report clarifying its involvement in the mob-loan scandal.
Japanese authorities have been combating yakuza gangs involved in crimes ranging from extortion to drug trafficking. The groups have largely been turning to companies in construction, finance, waste disposal and securities markets to boost their incomes, according to Japanese police.