Japan Retail Giant Rakuten Ends Whale Meat Sales after Ruling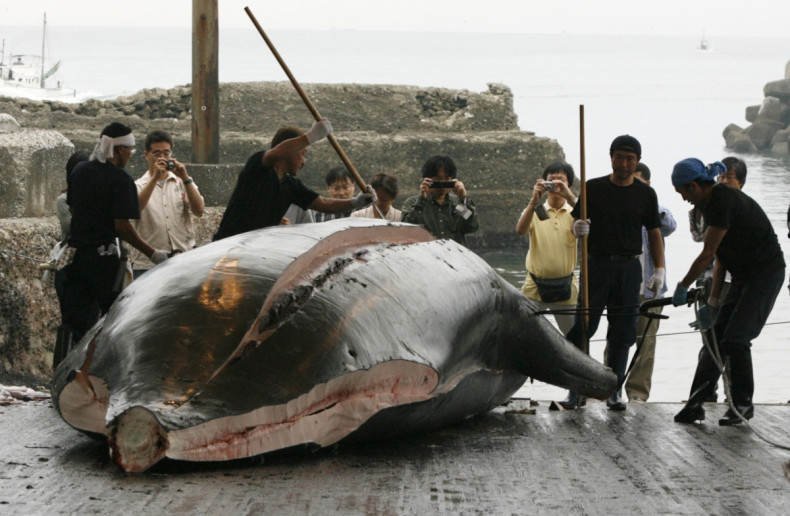 Japan's biggest online retailer, Rakuten, is to end all online sales of whale and dolphin meat after the International Court of Justice ordered Japan to stop its Antarctic whale hunts, according to company officials.
Environment Investigation Agency (EIA) recently revealed that Rakuten was the world's biggest online seller of whale produce and elephant ivory, forcing the company into this latest move.
A press release on the company's website said that the decision to ban whale meat was taken in "accordance with the March 31 2014 ruling by the International Court Justice".
"We issued a notice to all stores on April 1, asking them to stop sales of whale meat products by the end of the month," a Rakuten spokesman added.
The retailer serves as an e-commerce marketplace, allowing merchants to advertise and sell products.
The removal of whale product advertisements not only includes meat but also skin, bones and appendages, according to the Japan Times.
Clare Perry, an EIA campaigner, told The Guardian: "The removal of thousands of ads for whale products is a very welcome step and a clear recognition by Rakuten that selling the meat of endangered and protected whales and dolphins is seriously harmful to both its global reputation and customers' health."
The whale products being sold by Rakuten contained up to twenty times more than the recommended level of mercury by Japanese regulations, according to the conservation group.
Boasting over 40,000 sellers, Rakuten is the largest online retailer site in Japan.