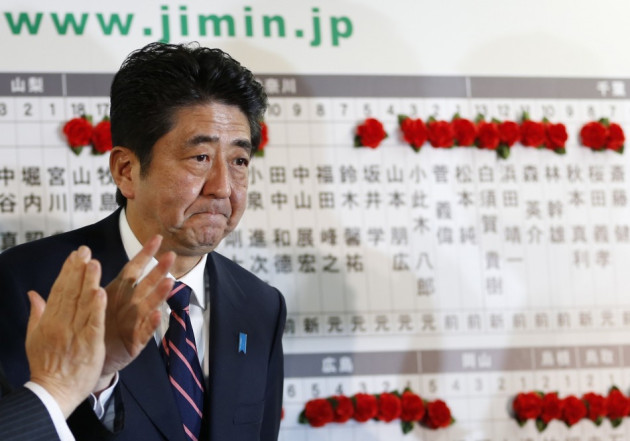 Japan's newly elected Prime Minister Shinzo Abe has taken a hard line on China over the disputed islands in the East China Sea.
Abe said during his victory speech that he intends to "stop the challenge" from China, adding that both sides "need to share the recognition that having good relations is in the national interests of both countries".
He asserted: "China lacks this recognition a little bit. I want them to think anew about mutually beneficial strategic relations."
Abe, who is generally considered a hawk on China, will become Japan's seventh prime minister in the last seven years.
China has also sent warning signals to Japan. "History has proven many times that a peaceful Japan is a boon to the region and the whole world, while a restless Japan will bring new disturbances to the world," said a commentary on the state-run Xinhua news agency.
Another commentary published in the Global Times, the tabloid arm of the ruling party's People's Daily, read: "When Abe takes power, the Chinese should take real action to immediately set him straight. If he takes excessively hard-line action against China, we should resolutely fight back."
Soon after his landslide victory, Abe, who has been prime minister before, conceded he has a "heavy responsibility" on his shoulders.
The Liberal Democratic Party (LDP) has won 294 seats in the 400-seat assembly, trouncing the ruling Democratic Party. The LDP, which ruled the country for several decades is set to govern the country, after a break of three years.
The LDP's coalition partner, New Komeito, has secured 31 seats giving the grouping enough power to get things done overruling the upper house, where no party has a majority.
Outgoing prime minister Yoshihiko Noda has stepped down and owned responsibility for the drubbing.
Abe, 58, is taking over when the world's third-largest economy is technically in recession. He has promised far-reaching stimulus measures to revive the economy.