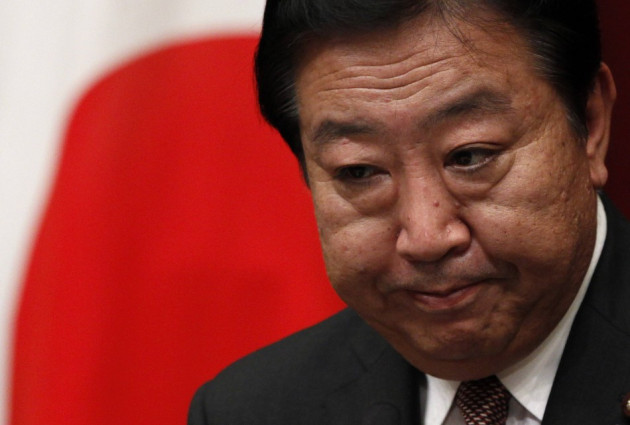 Japan has announced the suspension of its five trillion yen (£39.9bn) spending plan as the country's political parties were not able to reach agreement on the issue.
The public spending was mostly aimed at tax grants for local governments and financial support for universities.
The decision is expected to have a negative impact on the economy although financing of defence, social security, maritime security, policing, disaster handling and contractual obligations will remain unaffected.
"If this situation continues into next month and the month after that, the impact on the Japanese economy will not be at all favourable," Finance Minister Jun Azumi said at a news conference, adding that the country could "almost run out of money by the end of November".
Japan's economy is increasingly dependent on the government as its largely export driven market has been affected by weak demand caused by the European debt crisis.
The country currently has a national debt which is more than double its gross domestic product (GDP).
The delay in spending is also expected to affect Japan's redevelopment plans following the 2011 earthquake and tsunami.
Earlier this week, the Bank of Japan had announced plans to inject two trillion Yen (£15.9bn) amid fears of rising cash demand as government action delays.
Addressing the nation, Japanese Prime Minister Yoshihiko Noda criticised the opposition party for being insensitive to the issue.
"We are being forced to delay spending to the last minute while trying to protect public livelihoods," he said.
"I hope the opposition shares this sense of crisis."
Azumi said if the issue is not resolved, the government might look to similar scenarios from the US, referring to the 1995 US government shutdown following a political impasse.
But he added that such a move "could significantly affect the livelihoods of the people and economic activity" and that the Japanese government does not think lack of funding should come in the way of administrative functions.
The Wall Street Journal reported that most analysts expect the situation to ease in a special parliamentary session to be convened in October. Azumi said that further suspensions to spending may be considered if conditions do not improve by that time.