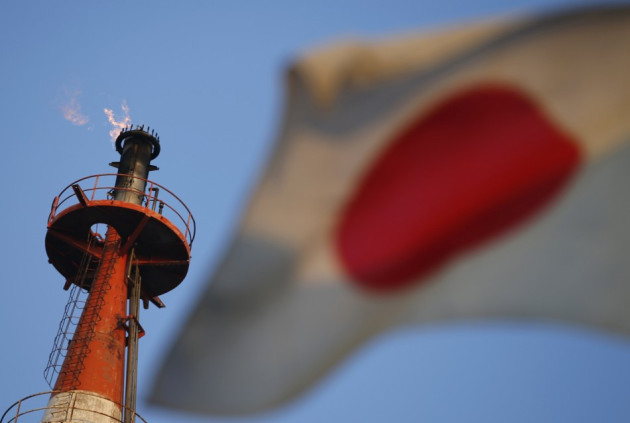 A survey of Japanese firms has shown that business confidence in the country remained the weakest in almost three years in the fourth quarter, raising concerns about the economy and boosting hopes of further stimulus measures.
According to the Bank of Japan's Tankan survey report, the large manufacturer's index of confidence dropped to minus 12 in the final months of 2012 from minus three in the three months ending September.
The data has raised further fears on the direction of Japan's economy, which is considered to be technically in recession after the government reconfirmed that growth contracted 0.9 percent in the third quarter.
"We can see sentiment is worsening across the board, whether in manufacturing or services," Hiroshi Miyazaki, chief economist at Shinkin Asset Management in Tokyo, told the BBC.
"There are not any signs that sentiment will recover quickly."
Tankan survey results have a strong influence on Japan's monetary policy decisions and the weak sentiments will increase speculation about further stimulus measures from the authorities.
In November, the Japanese government introduced a stimulus package worth 880bn yen ($10.7bn; £6.7bn). But analysts pointed out that the amount was too small to have a significant impact on the economy, given the scale of its woes.
All eyes are on the Bank of Japan as it meets for a policy review in the coming week. Given the conditions, analysts expect the central bank to initiate further aid measures to boost the economy. Such hopes had pushed the yen to a nine-month low against the dollar this week.
But despite pressures, the BOJ had retained its asset purchase programme at 91 tn yen and held its overnight unsecured interest rate steady between zero and 0.1 percent in November. Central bank Governor Masaaki Shirakawa had also lashed out at calls for aggressive monetary easing measures, saying that such actions could hurt the economy.
The country is going to the polls on 16 December and the current opposition Liberal Democratic Party (LDP) is expected to take power next. The LDP has made it clear that they are pro-stimulus, indicating that they will put more pressure on the BOJ to initiate aggressive aid measures.
But at least some economists agree that more easing measures may not be the answer to Japan's troubles as external demand continues to slow down, calling for structured reforms to boost growth.