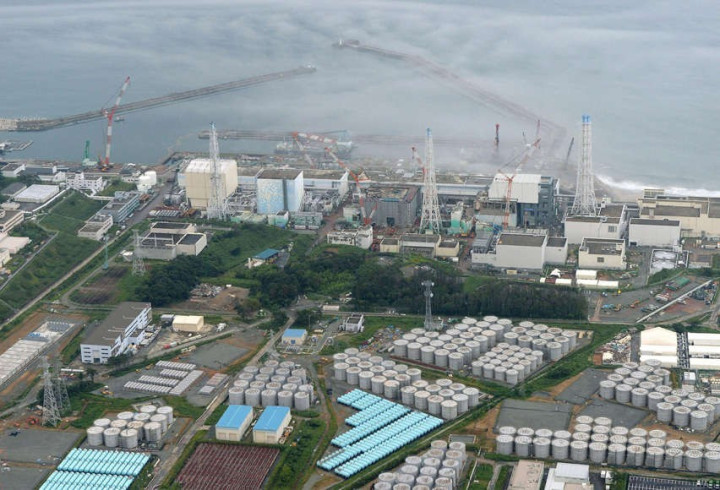 Troubled Japanese power supplier Tokyo Electric Power Co said it received the greenlight from local authorities to proceed with the restarting of a nuclear plant after shutting down following the Fukushima disaster.
The company said it obtained nod from the governor of Niigata prefecture to apply for the restarting of the world's largest nuclear plant - Kashiwazaki Kariwa- in northwestern Japan.
"We obtained the approval of the application from Niigata Prefecture for the regulatory standard compliance examination regarding the filter vent equipments for the Units 6 and 7 of Kashiwazaki-Kariwa Nuclear Power Station," the company said in a statement.
The company received the prior indications from the mayor of Kashiwazaki City and the mayor of Kariwa Village for the reopening of the plant.
Tokyo Electric also know as Tepco said it would submit an application to Japan's Nuclear Regulation Authority on 27 September. Nevertheless, it is uncertain that the company would receive final approval to resume power generation at the plant and any decision from the authority is likely to take many months.
2011 Fukushima Daiichi Disaster
Japan has shut down all of its 50 nuclear reactors after the 2011 earthquake and tsunami devastated the Fukushima nuclear plant. The radiation risks after the incident have caused widespread opposition from the public for the nuclear industry.
Tepco owns 17 nuclear reactors - 10 in Fukushima Prefecture and 7 in Niigata Kashiwazaki Kariwa - with a total capacity of 17,308 Mega Watts. Nuclear power accounts for approximately 40% of the company's total electricity output.
Since the Fukushima disaster, the company that is struggling to contain radio active water at the plant posted more than $27bn (£17bn, €20bn) in net losses. The company earlier said that it would be difficult to post a profit for the current fiscal year given the current conditions.
Rising Fuel Costs
After the Fukushima disaster, Japan relied more on imports for its electricity needs. The country's import bills soared due to the weakness in the yen, which declined about 25% against the US dollar since November.
As a result, consumer price inflation went up in the country, with an index rising to a near five-year high. The consumer price index inflation rose 0.9% year-on-year in August, the fastest pace since November 2008, compared to 0.7% in July.
While Japan is targeting an inflation rate of 2% by the end of the year, the energy price rise is expected to hurt consumers as their wage rates still remain low.
Policy makers have advocated a rise in wages in order to achieve the inflation target and they have been asking the private sector to increase remunerations of employees to increase their purchasing power.
"Households' real purchasing power would decrease, causing consumer spending to decline and the whole economy to deteriorate. This would render meaningless our goal to exit deflation," Koji Ishida, a member of the central bank's policy board, said earlier in September.