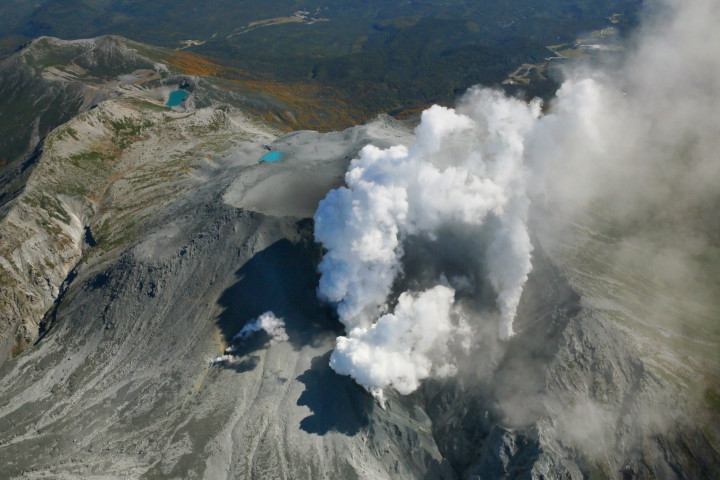 Increased seismic activity at Mount Ontake has experts concerned that there may be another large eruption, and rescue workers have been halted in their attempts to find people missing on the volcano.
Volcanic tremors have been on the increase and have rose to a level not seen since after the initial eruption on Saturday evening, Shoji Saito of the Japan Meteorological Agency, told the Associated Press.
The Japan Meteorological Agency has issued a level 3 warning stating, "Do not approach the volcano".
There are currently two other volcanos in Japan carrying the same warning, Kuchinoerabujima and Sakurajima, both in the Kagoshima prefecture, southern Japan.
There was thought to be at least 250 people hiking up Mount Ontake at the time of the eruption and 36 bodies have now been discovered. However, only 12 of those have been airlifted off the mountain, due to dangerous conditions.
Many are thought to have been killed by inhaling toxic fumes or suffocating on volcanic ash, which burnt their lungs. Some of the bodies are reported to have severe bruising due to falling rocks.
People have been left in shock over the incident, especially seismologists, as there had been none of the warning signs to indicate a large eruption.
The Mount Ontake eruption is the first fatal one in modern times. A similar eruption occurred in 1979, but nobody was killed.