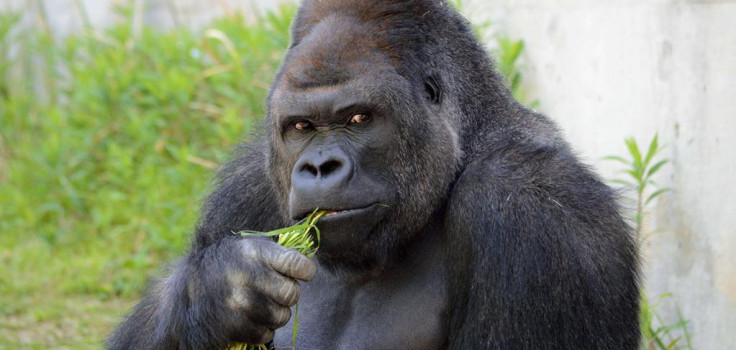 A giant gorilla at a Japanese zoo has become something of a hit with the ladies.
Shabani, an 18-year-old silverback, famed for his "brooding good looks" has become the star attraction is known to strike a "male model" pose for photos and is being credited for attracting more women visitors to the Higashiyama Zoo in Nagoya.
Zoo spokesman Takayuki Ishikawa told the AFP news agency: "He often rests his chin on his hands and looks intently at you. He is more buff than most gorillas and he's at his peak physically. We've seen a rise in the number of female visitors - women say he's very good-looking."
Ishikawa says the ape's paternal skills have also caught the attention of the admiring women. He's said to be an excellent father to his children, Kiyomasi and Annie.
"He's a father and he always protects and looks over his children," he said. "Zoo-goers think his kindness is attractive too."
Shabani, who has been at the zoo since 2007, shot to fame after being made the campaign model for the zoo's spring festival earlier this year.
Women have been taking to social media in praise of the ape describing him as "ikemen" - or a hunk.
The ape, who weighs in at 180kg (400lbs), has become a national celebrity, with Japan's broadcasters NHK and NTV featuring the gorilla on popular shows.
And while women are flocking to the zoo to gawp at the silverback turns out their interest is unrequited. Turns out Shabani is taken and according to officials, the gorilla has two wives, Ai and Nene.
"He will look you in the eye and sometimes if you're taking photos it will look like he's posing for you like a model," said Mr Ishikawa.
"But he's the head of a group of five gorillas so it's likely he's just watching out for them and keeping an eye on you."
"He seems to have noticed his new popularity, but he's kept it very cool," he added.