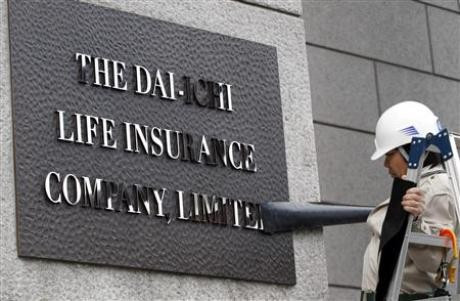 Japan's Dai-ichi Life Insurance Co has agreed to buy its US peer Protective Life in a deal which would be the largest acquisition by a Japanese insurer.
Dai-ichi will pay $5.7bn (£3.4bn, €4.2bn) or $70 per share for Protective Life, representing a 35% premium to Protective Life's daily average share price for the one-month period until 2 June.
It would be the largest acquisition of a foreign firm by a Japanese insurer, surpassing the $4.7bn takeover of US-based Philadelphia Consolidated by Tokio Marine in 2008, according to AFP.
The company will issue up to $2.4bn in new shares to help finance the acquisition.
Protective Life would become a wholly-owned subsidiary of Dai-ichi group following the transaction.
The group "expects Protective Life to act as the Group's strategic growth platform in the North American region, achieving further growth and making enhanced contributions to Group profits," according to a statement.
Dai-ichi targets to complete the acquisition by January 2015. The deal is subject to approval from Protective Life's shareholders and regulatory authorities in Japan and the US. It has been approved unanimously by Protective Life's board of directors.
The Japanese company said the acquisition is in line with its strategy to become a "global insurance group representing Asia" through the acceleration of international business development.
"With the Acquisition, the Group will firmly establish itself in the U.S. insurance market adding to Japan and the Asia Pacific region," it said.
Birmingham, Alabama-based Protective Life, which primarily operates in the individual life and annuities business across the US, recorded premiums and policy fees of $2.98bn and net income of $393m in 2013. It is ranked 36th among US insurers in terms of premium income.
The combination is expected to enlarge Dai-ichi's international business contribution to 36% based on simple combination of the results for the latest fiscal year.
Japanese insurers have been suffering from negative business conditions in the domestic market, including an ageing population and frequent natural calamities. As a result, they have been looking to expand their business internationally.
In May, Japan's largest private-sector life insurer, Nippon Life Insurance Co, agreed to buy 20% of Indonesia's Sequis Life for about $413m.