Japan's Stock Index Posts Best Annual Return in 41 Years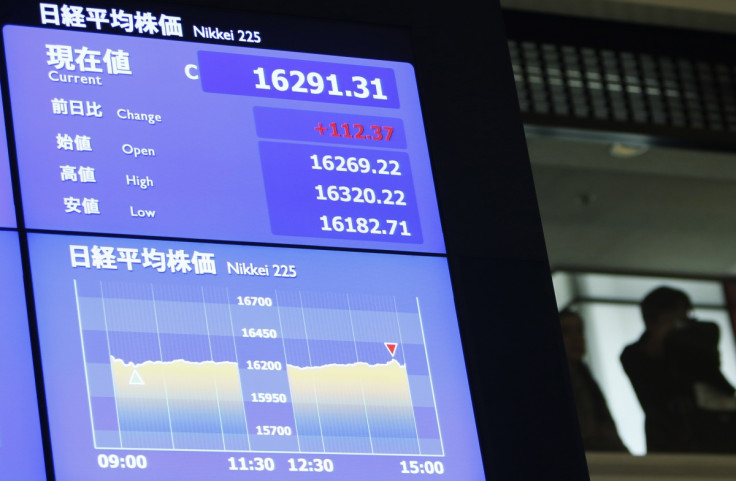 Japan's benchmark Nikkei stock average rose to a fresh six-year high at close on 30 December, the last day of trading in 2013, as Prime Minister Shinzo Abe's aggressive strategies have been proved effective for the recovery of the economy.
Nikkei closed up 0.7% or 112.37 points at 16,291.31, after hitting a high of 16,320.22 on the final trading day of 2013. Japanese markets will be closed for the New Year holiday from 31 December to 3 January, and will reopen on 6 January.
Over the full year, the index soared 57% representing the strongest yearly gain since 1972 when it recorded a 92% surge. Nevertheless, the index is still sharply below its all-time high reading of 39,000, reached on 29 December 1989.
Meanwhile, the yen declined to a five-year low against the dollar at 105.415. A weaker yen is considered to be positive for the export-oriented Japanese economy.
Abe's policies have resulted in the weakening of the yen over the past year, helping Japanese exporters with higher profits as they repatriate their earnings to the home country.
Higher profits of exporters pleased investors and they send their share prices to sky-high levels.
Abenomics
Having taken office at the end of 2012, Abe has advocated massive fiscal and monetary easing measures to end deflation and boost economic growth.
He is resorting to a three-arrow strategy dubbed "Abenomics" that involves aggressive monetary policy, flexible fiscal policies, and growth reforms. After launching the aggressive policies, the economy has witnessed steady growth, despite being moderate.
While the measures contributed to economic growth in terms of industrial output, employment, inflation and workers' income, some analysts argued that the benefits of Abenomics may not be sustainable and will not prompt more corporate investment and wages in the absence of structural reforms such as tax cuts and labour reforms.
The International Monetary Fund applauded "Abenomics" strategy, saying it has helped the economy to counteract capital outflows due to fears about the US Federal Reserve tapering.
Earlier, the Bank of Japan (BoJ) revised its economic growth for fiscal year 2014 starting from April to 1.5%, despite a sales tax increase schedule for next year. In July, the bank expected a GDP growth of 1.3%.
The bank previously projected a 0.7% cut in economic growth due to the sales-tax rise, but was confident that the country could withstand the impact.
Japan is due to raise its sales tax rate to 8% in April and is planning to raise the tax further to 10% starting from October 2015 in order to curb its huge public debt.
Japan's public debt is the largest among industrialised nations at over 1,000tn yen ($10.21tn, €7.56tn, £6.32tn), which is more than twice its GDP.
© Copyright IBTimes 2023. All rights reserved.