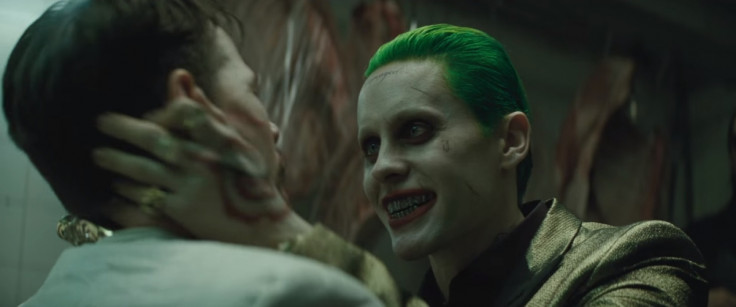 Suicide Squad star Jared Leto has suited up again as The Joker and taken to social media to share new images. Although the movie wrapped filming back in April, Leto's pictures hint at a possible reshoot for a few scenes involving his character.
In the first image, the actor is seen sporting green hair and classic Joker makeup. In the second image, the actor has snapped his shoes with wing-tip and black socks with pink stripes. Leto has shared no description of the images, only a joker card and a green heart with the tweet.
Suicide Squad features supervillains in the lead after they accept a secret government mission that will likely result in their deaths. Here is the official synopsis for the movie:
The movie stars an array of supervillians like Margot Robbie as Harley Quinn, Will Smith as Deadshot, Joel Kinnaman as Rick Flagg, Jai Courtney as Captain Boomerang, Cara Delevingne as Enchantress, Karen Fukuhara as Katana, Adewale Akinnuoye-Agbaje as Killer Croc, Jay Hernandez as El Diablo and Adam Beach as Slipknot.
Suicide Squad is set for a worldwide release on 5 August 2016.