Suicide Squad: Jared Leto says his version of Joker will go in a 'completely new direction'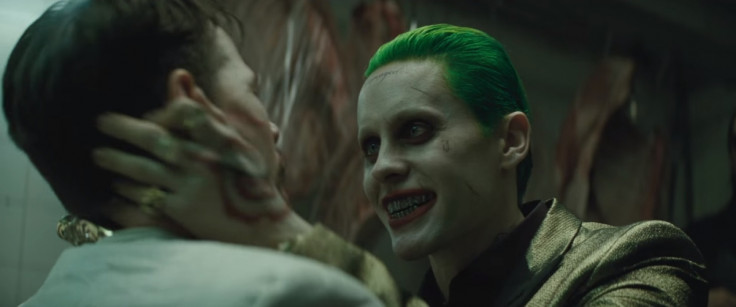 DC Comics' upcoming anti-villain movie Suicide Squad will feature actor Jared Leto playing the classic villain, Joker. The movie will find supervillains in the lead after they accept a secret government mission that will likely result in their deaths.
Leto, in an interview with ComingSoon, revealed that his version of Joker will be a completely new direction. The 44-year-old actor said, "I don't think I'm allowed to talk about that so much. But we walked in a completely new direction. I think we knew that we had to do that. It was important to do that. When the Joker has been done and done so well, it gives you a bit of an indication of where you shouldn't go. There's a bit of a map there. That's the good part about it."
Leto also admitted that it is an honour for him to play the classic villain, who has been in the culture for 75 years. He said, "It's quite an honor. Joker has been written about in pop culture for 75 years. I'm just the latest in the long list of people who have redefined and reinvented this character. The actors, the voice actors, the television series, the writers, the artists and the fans. People have taken the Joker and reinvented and redefined for 75 years. It is really special to be asked to do that."
Suicide Squad also stars Will Smith as Deadshot, Joel Kinnaman as Rick Flagg, Jai Courtney as Captain Boomerang, Cara Delevingne as Enchantress, Karen Fukuhara as Katana, Adewale Akinnuoye-Agbaje as Killer Croc, Jay Hernandez as El Diablo, Adam Beach as Slipknot and Viola Davis as Amanda Waller.
Suicide Squad is set for a worldwide release on 5 August 2016.
© Copyright IBTimes 2023. All rights reserved.