Jason DeRulo has spoken out about his shock split from Jordin Sparks, admitting the pressure to get married and constant arguing led to their break-up.
The Talk Dirty singer posted about the split on Instagram last week but has since opened up on the details during a radio interview for On Air with Ryan Seacrest.
DeRulo, 25, said he was compelled to address cheating rumours and speculation that his rising success in the music industry led to the split.
"There's different stories, like me just having too much going on right now, but it's a combination of a lot of things. No there was no infidelity", he told Seacrest.
Speaking on what led to the break-up he said: "In a nutshell, there was a lot of tension in the relationship for a lot of different reasons... There was a lot of pressures of marriage. There was a lot of arguing and stuff like that that just weighed on our relationship over time".
The pressures to get married didn't just come from within the relationship, but from everyone around them and DeRulo said that while it was not the sole reason for the split it played a part.
"To be fair, it was not just from her either. It was kind of from everybody, we think it may have weighed on her more than it weighed on me.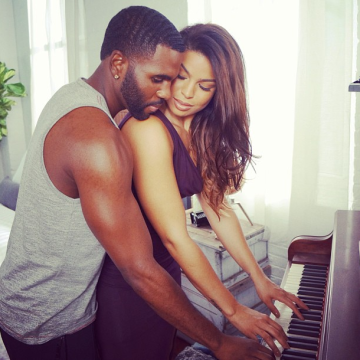 "Yeah, she got frustrated a lot. She was in that frustrated space a lot and I think part of that was part of my problem", he said.
"When you stop having more good times than bad times, it's time to call it quits. It becomes something that is unhealthy", he explained.
He also admitted that while the break-up wasn't messy, they aren't on speaking terms: "I wouldn't say good terms. I'll be lying if I said that, but it's not a bad situation. There's no bad blood."
Meanwhile, Sparks, 24, also appeared to be taking a positive approach to the end of their relationship, as she tweeted on Friday: "Don't cry because it's over, Smile because it happened."