Jordin Sparks and Jason DeRulo have officially split after three years together.
The 24- and 25-year-old musical pair, who had been dating since 2011, recently went their separate ways but are reportedly still on good terms.
The Ridin Solo singer recently confirmed the news during a radio interview with KDWB, and while he admitted the couple have parted ways, he insisted there was no drama.
"Everything is cool man. It's not a bad situation, it's not one of those kinds of things", he said.
According to People, Sparks and DeRulo ended their relationship after spending several weeks apart.
They were last seen looking happy together at the MTV Video Music Awards in Los Angeles on 24 August.
'They were loving each other's company as they sat in the front row and danced together,' an eyewitness told the site.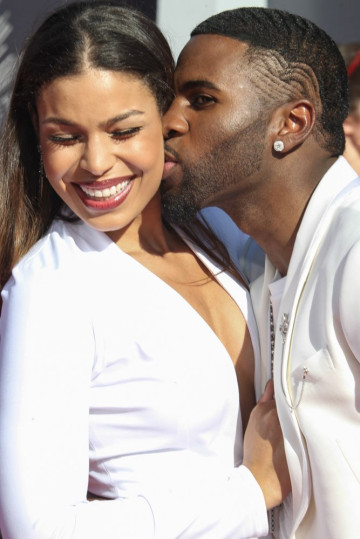 But things allegedly went downhill when DeRulo partied with Jamie Foxx and Robin Thicke at his friend Richie Akiva's birthday party at LA club 1 OAK on 18 September.
Around the same time Sparks posted an unhappy tweet: 'Football is the only thing making me smile today. I don't feel like doing anything except laying down & zoning out. #oneofthosedays.'
A week later the American Idol season six winner tweeted, "I just wrote the saddest song of my life".
The break-up comes as a surprise because in 2013, DeRulo released Marry Me and dedicated it to Sparks, leading fans to speculate that he would soon propose.
In an interview with E! in 2013 he said of the song: "It's talking about how amazing it will be when I get down on one knee and it will be the greatest moment of my life.
"You can't fake anything because true love is true love, and that's the basis of our relationship", he gushed.
In July he spoke to HollywoodLife about how he had found his perfect match in Sparks.
"Opposites attract! We are polar opposites! Her interests are different than my interests, we have similar interests in clothes so that is good. But the fact that we are so different, it allows us to be exposed to a lot more in our lives. It keeps things fun," he said.
The split has undoubtedly come as a shock to many given DeRulo's proposal hints and the couple's public display of love since revealing their romance in January 2012.