Jason Orange has quit Take That.
In a statement posted on the band's website, the 44-year-old singer said he had no desire to commit to recording and promoting a new album and revealed he had been questioning his place in the band for some time.
The statement read: "At a band meeting last week I confirmed to Mark, Gary and Howard that I do not wish to commit to recording and promoting a new album.
"At the end of The Progress Tour I began to question whether it might be the right time for me to not continue on with Take That. At the start of this year and with my full knowledge and blessing the guys began writing new material. There have been no fallings out, only a decision on my part that I no longer wish to do this.'
"I know how much Mark, Gary and Howard enjoy writing and making music, and they know that they have my full support and encouragement to continue on with what is to be another chapter for the band.
"I have spent some of the best years of my life with Take That and I'd like to thank everyone who has been a part of my journey, including my band mates, who I feel are like brothers to me.
"Most especially my gratitude goes to all of the good and kind, beautiful and ever-loyal fans of the band, without whom none of this could have been possible. Thank you."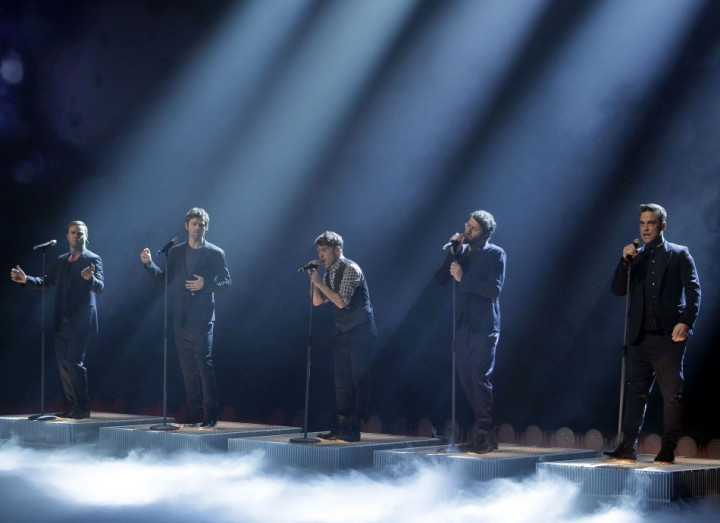 His band mates Mark Owen, Gary Barlow and Howard Donald also released a statement explaining that they had attempted to persuade Orange to change his mind about quitting the group.
They wrote: ''This is a sad day for us. Jason leaving is a huge loss both professionally and even more so personally. We first became aware of Jason's reservations a couple of years ago but had hoped that by giving him the desired time and space he may begin to feel differently.
"This has not been the case and we now have to accept and fully respect his decision which we know hasn't been an easy one.
"Jason's energy and belief in what this band could achieve has made it what it is today, and we'll forever be grateful for his enthusiasm, dedication and inspiration over the years."
Take That first formed in 1990 as a five piece with Robbie Williams. After the Angels singer quit the group in 1995, following a feud with Barlow, the remaining members continued as four piece, completing their world tour and releasing a final single before splitting up in 1996.
News that the band had split prompted charities to set up helplines for fans who were left distraught by the news.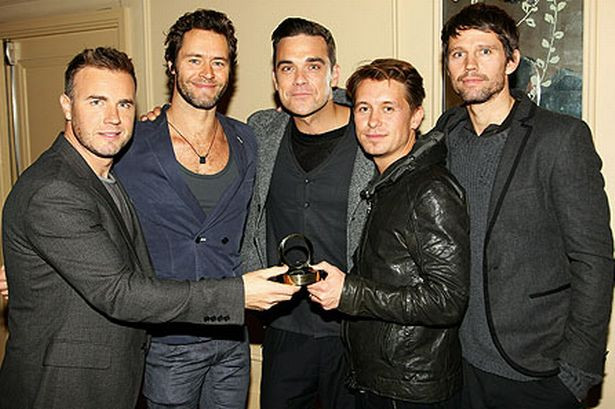 However, in 2006, the foursome announced a 2006 reunion tour around the UK, entitled The Ultimate Tour. The group achieved new success as a four-piece, scoring a string of chart hits across the UK and Europe while taking the number of records sold to 45 million worldwide. Following a reconciliation with Barlow, Williams rejoined Take That in 2010 for the band's sixth studio album, Progress. It was released on 15 November of that year and became the fastest selling album of the 21st century and the second fastest selling album in British history.
The group have had 27 top 40 singles and 16 top 5 singles in the United Kingdom alone, 11 of which have reached number 1, as well as having seven number 1 albums. Internationally the band has had 54 number one hits and 35 number-one albums.
The news of Orange's departure comes just as the band are gearing up to release a new album in November, the follow up to their 2010 album Progress.
Gary Barlow, Howard Donald and Mark Owen will continue on as a trio.