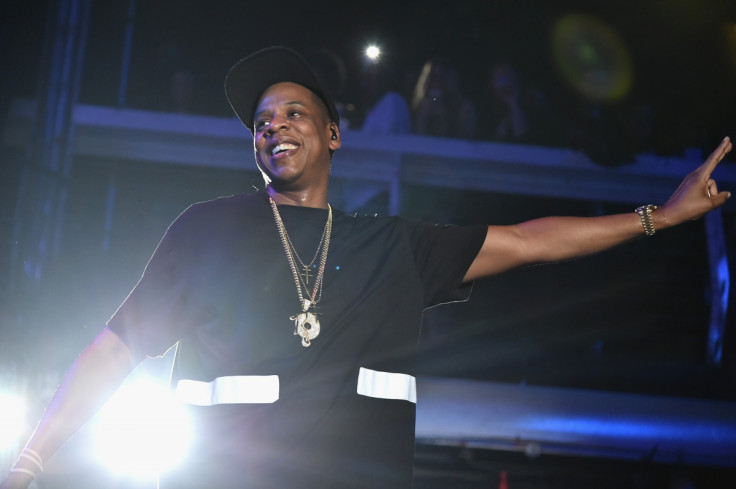 Hip hop mogul Jay Z has reportedly called for a delay in the copyright trial over his hit single Big Pimpin. The US rapper is due to appear in court on 13 October for the start of the trial but the legal proceedings have hit a stumbling block due to the plaintiff.
The 45-year-old rapper is being sued by Osama Ahmed Fahmy on behalf of his uncle, Egyptian musician Baligh Hamdi, who composed the 1960 track Khosara Khosara. Fahmy has accused Jay Z, real name Shawn Carter, of sampling his uncle's famous song for the rapper's own single, Big Pimpin, without permission.
According to The Hollywood Reporter, the plaintiff and defendants Jay Z and Tim "Timbaland" Mosley, who produced Big Pimpin, were expected to appear in court on the first day of the trial but Fahmy will be a no-show, claiming to be suffering from an unspecified "medical condition".
As a compromise for his absence, Fahmy has reportedly asked that the deposition he gave six years ago be used instead. However, lawyers on behalf of Jay Z would not accept this, stating in legal papers filed on 2 October: "Plaintiff's eleventh-hour gambit is an obvious attempt to avoid cross-examination at trial. It should not be sanctioned by this court."
Watch Jay Z's Big Pimpin music video:
The Watch The Throne rapper's legal team added: "[We received a] note ostensibly from a doctor in Egypt, yet written in English. Shockingly, the note is dated 13 September 2015 – three days before the 16 September 2015 pre-trial conference. It states vaguely that Mr Fahmy has a heart condition, that he is 'currently' unstable and that he cannot 'travel by airplane for long distance'. The note indicates that the plaintiff's condition is longstanding – there is no indication of new or recent changes which affect his ability to travel."
Jay Z's lawyers allege Fahmy has "concealed" this information until the last hour and want the trial delayed so they can depose him or prevent admission of the six-year-old deposition into the proceedings.
Fahmy's legal team are hoping his testimony will prove he had rights to approve use of Khosara Khosara and that Big Pimpin is guilty of copyright infringement and not fair use. If the judge agrees with Fahmy's argument, the case could go to the damages stage, which could mean an in-depth look into the hip-hop mogul's sources of income over the past 15 years, including his famously lucrative contract with concert promoter company Live Nation, which is widely rumoured to be worth $150m (£98.8m).
It was previously reported that the Grammy-winner did not want details of his finances and criminal history dragged into the trial, claiming neither are relevant to the copyright infringement allegations.
IBTimes UK have contacted Jay Z's reps for comment.
Listen to Baligh Hamdi's Khosara Khosara: