As the US celebrates the Labor Day long weekend, music fans will be flocking to Jay Z's Made In America 2015 festival. Taking place in Philadelphia on 5-6 September 2015 and personally curated by the 45-year-old hip hop mogul, the two-day event will see the biggest talents from all corners of the music world entertain the masses. Big names appearing include The Weeknd, Modest Mouse, Death Cab For Cutie and – of course – somebody called Beyonce.
With more than 70,000 people expected to attend the festival and a total of five stages hosting the performers, the fourth annual Budweiser Made In America Festival is set to be the biggest so far. As the festivities get underway, the IBTimes UK has answered all your important questions about the event...
WHERE
Benjamin Franklin Parkway, Philadelphia. In 2014, Jay Z hosted the event in Philadelphia and Los Angeles at the same time. This year, it returns solely to its roots in Philly.
WHEN
5-6 September 2015. Doors open at 12 noon on both days.
HOW TO GET THERE
There are multiple options for travelling to Made In America. For those who feel like being particularly eco-friendly, they can cycle to the venue and will find accommodation for the bikes on the site. You could also drive, take a taxi, walk or use public transit service Septa, which provides access via buses and the subway.
Reminisce over the Made In America 2014 line-up:
LINE-UP & STAGE TIMES
Highlights from the star-studded bill are as follows:
SATURDAY
Rocky Stage
Vic Mensa – 3:15-4pm
Meek Mill – 6:30-7:30pm
Beyonce – 10:30pm
Liberty Stage
Earl Sweatshirt – 2:30-3:15pm
G-Eazy – 4-4:45pm
Nick Jonas – 5:45-6:30pm
Tidal Stage
Jacob Plant – 3:15-4:15pm
DJ Mustard – 6:20-7:25pm
Duke Dumont – 8:30-9:30pm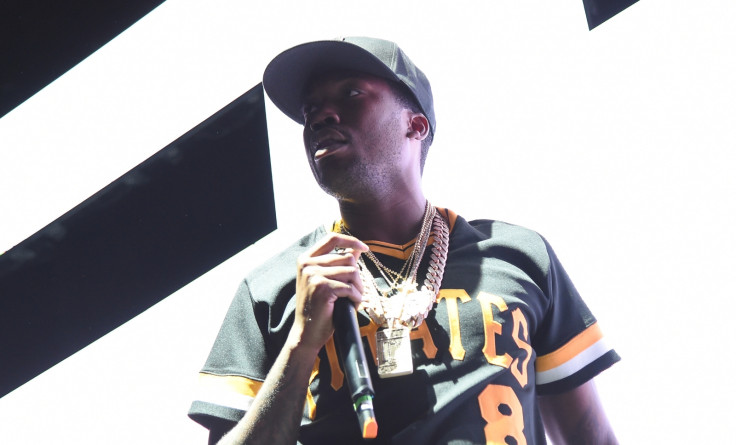 SUNDAY
Rocky Stage
Action Bronson – 3-3:45pm
Big Sean – 6-6:45pm
J Cole – 7:30-8:30pm
The Weeknd – 9:30pm
Liberty Stage
Fabolous – 2:30-3:10pm
Future – 5:15-6pm
Tidal Stage
Jidenna – 3-3:30pm
A-Trak – 7:15-8:30pm
FOOD & DRINK
Prepare to indulge in "traditional festival and fair" food, and a selection of cuisines from the gourmet trucks that will be stationed around the venue.
WEATHER FORECAST
Festival-goers will be lucky over the weekend, with temperatures reaching 26C on Saturday and Sunday It is also expected to remain dry.
WHERE TO WATCH
Of course, Jay Z was not going to host Made In America this year without plugging his heavily panned music-streaming service Tidal, as that is where fans at home will be able to watch the event live. However, what is even better is that viewers do not have to be a subscriber to the service: they will be able to watch sets from the likes of Beyonce and The Weeknd completely free of charge. The live stream will launch on Tidal at 1:30pm on both days, and will be available to watch worldwide.