Jay Z shares wedding video with fans to mark seventh wedding anniversary
While Jay Z and Beyonce have been fiercely protective of their private life, the couple are also known for sharing personal moments on Instagram.
Jay z has gone one step further, releasing a snippet of the couple's wedding video online, to mark their seventh wedding anniversary.
As Mr and Mrs Carter celebrated the big day with a Hawaiian vacation, fans enjoyed a glimpse into their nuptials.
Beyonce and Jay Z married in secret, in 2008 and on April 4<sup>th, the pair were said to have quietly picked up marriage licenses in Scarsdale, New York.
The pair had been dating for six years, but kept their wedding plans firmly under wraps even denying they were married.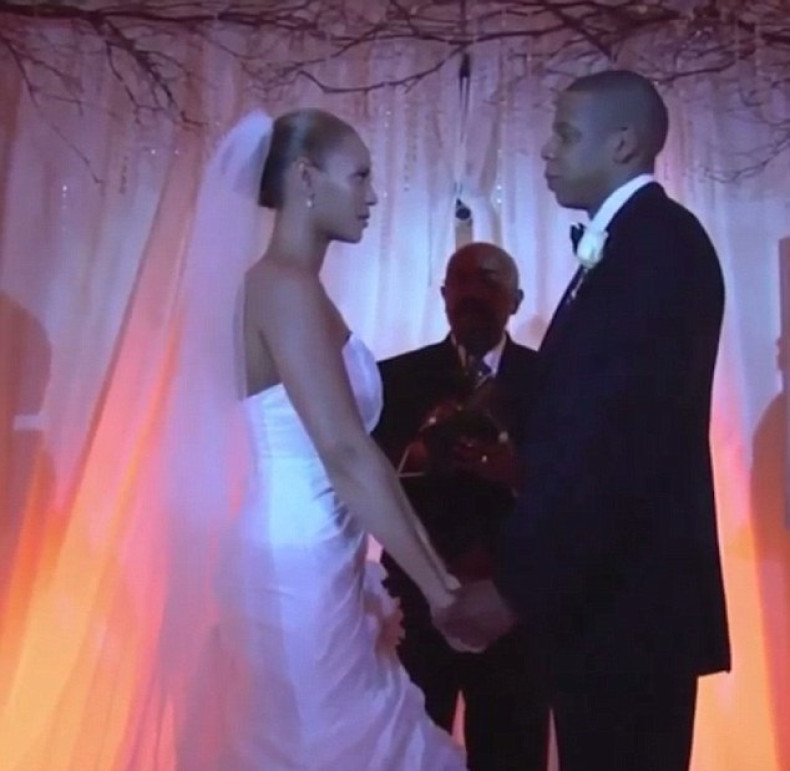 When Jay was congratulated on the news after the event, he replied: "I don't know what you're talking about."
It was six months into her marriage that Beyonce finally opened up about her marital status. She told Essence magazine: "What Jay and I have is real. It's not about interviews or getting the right photo op. It's real. We've been together a long time," she said. "We always knew it would happen."
She added that the wedding was small because she is not a "traditional woman" explaining "It's been my day so many days already".
It was three years later that the Put a Ring On It singer revealed her wedding dress to the world in the video for her single, I Was Here.
She dedicated the song to her fans, and shared footage from some major milestones in her life, including childhood home videos to her in her wedding dress.
While footage from the ceremony was also screened as part of their joint tour On The Run earlier this year, little has been revealed of their big day until now.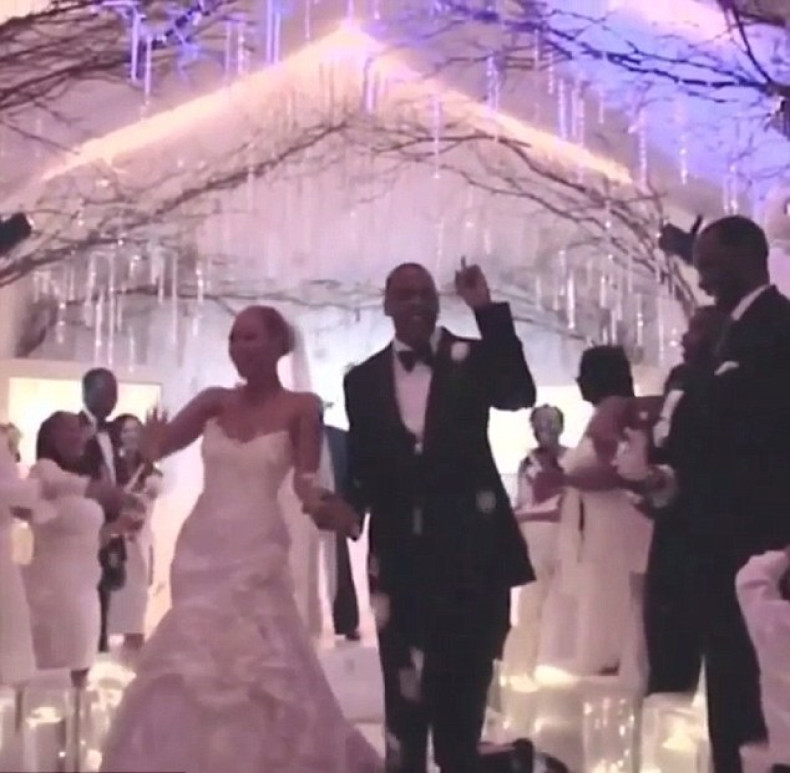 In the footage, the stunning bride is seen wearing a traditional white gown with a veil, while Jay is dressed in a formal tux.
The two look intently at each other as they exchange intense glances and the groom places a huge diamond on her finger. Surrounded by crystals hanging from the branches of trees, the two are showered with petals as they walk down the aisle past their guests.
40 guests attended the intimate wedding ceremony, including Beyonce's sister Solange Knowles.
The Drunk in Love singers have reportedly jetted off to Hawaii to enjoy a romantic holiday in celebration of their seventh wedding anniversary.
In celebration of their wedding anniversary, the Flawless songstress released a new song, Die For You, dedicated to her husband. It was the ultimate gesture as the track was only available exclusively on Tidal, Jay-Z's newly launched music streaming service.
The couple reportedly went through a rocky patch in their marriage following cheating allegations. Rumours of a split intensified following the infamous elevator spat, in which Solange Knowles was caught on CCTV video attacking her brother-in-law.