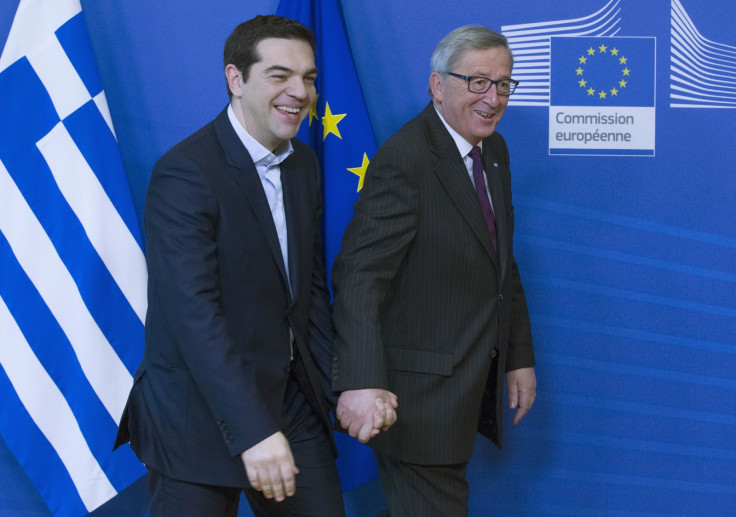 Greece has opened negotiations with the International Monetary Fund over its plan to swap government debt for bonds linked to growth, the Greek finance minister said.
Athens was confident that its debt crisis could be resolved, Yanis Varoufakis said in an interview with the Italian newspaper La Repubblica.
The minister received good feedback after meeting with financiers in London, he said.
Greece's new government has said it does not accept the terms of the bailout agreed by Athens with the so-called troika, a group of auditors representing the IMF, the European Central Bank and the European Commission.
Jean Claude Juncker, president of the Commission, has since pledged to replace the troika with a more democratic structure.
Kiss and make up
Greece's new prime minister Alexis Tsipras received a kiss on the cheek when he met with Juncker in Brussels on Wednesday, before the two men walked off holding hands as the media looked on.
Conservative Juncker had previously warned Greek people not to vote for Tsipras' left-wing Syriza party ahead of last month's poll.