Greece's new finance minister has promised to end his country's "addiction" to fixes of bailout money, amid plans to renegotiate debt obligations with the European Commission, the European Bank and the International Monetary Fund.
The economist-turned-finance minister Yanis Varoufakis said that "Greece and its partners had to proceed with one objective in mind - the prosperity of the average European citizen,"
Following Greek Prime Minister Alexis Tsipras' declaration that Greece could reach a deal with creditors, Varoufakis, said: "It's not that we don't need the money, we're desperate because of certain commitments and liabilities that we have," he added, after ruling out Greece receiving a new tranche of the bailout package.
"We have resembled drug addicts craving the next dose. What this government is all about is ending the addiction."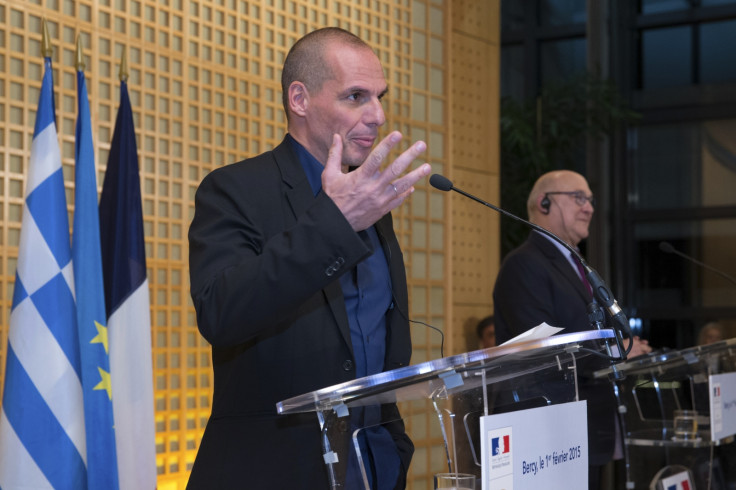 Greece voted in left-wing Syriza party last month after the anti-austerity party promised voters that half the country's debt would be written off.
In 2010, Greece started to receive drip-fed tranches of a €240bn (£179bn, $271bn) bailout from the Troika after racking up record levels of debt.
Greece had to significantly cut public sector jobs, make reforms to its tax, pensions and overall economy, in order to receive the emergency payments.
Greece still has negotiate its final bailout tranche of €7.2bn, however talks may become difficult as the new government has already begun to scale back austerity measures.
At the beginning of this year, Eurostat revealed that the unemployment rate across the eurozone has remained unchanged at 11.5% in November.
However, the latest data showed that Greece still remains the worst affected with 25.7% of its population out of work, while nearly 50% of young people in the country are jobless.
However, the country still has a debt of around 175% of gross domestic product, worth €315bn, despite some creditors already writing down billions of euros in debt three years ago.
Meanwhile, on 31 January, German Chancellor Angela Merkel unequivocably ruled out any more debt cancellations.
Greece's current bailout programme ends on 28 February.