Jennifer Aniston denies cheating on Brad Pitt with Friends co-star Matt Le Blanc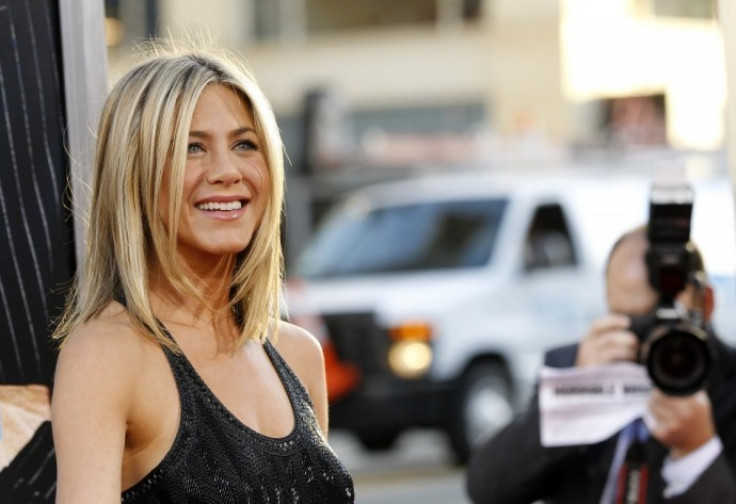 Hollywood actress Jennifer Aniston has slammed a new report claiming that she enjoyed a steamy affair with Friends co-star Matt LeBlanc.
The stars, who played Rachel and Joey in the 1990s sitcom, enjoyed an on-screen romance, but a story published in the Star newspaper has claimed that life imitated art off-set.
Speaking from his home in Clearwater, Florida, LeBlanc's estranged father Paul allegedly told the publication: "He even had a relationship with one of the girls… Jen."
"They would make out in the dressing rooms. He told me about it – it was when she was married to Brad Pitt."
A vintage snap of the duo kissing on the streets of Los Angeles appeared to have added fuel to the fire, but it is believed to have just been a friendly kiss.
A representative for Aniston has since insisted that there is no truth to the claims, telling the Daily Mail: "I have commented in the National Enquirer and others. It's 100% false.
"Jennifer has never had a romantic or sexual relationship with Matt LeBlanc."
Although Paul did not confirm when the alleged affair is meant to have taken place, both Aniston and LeBlanc were married in the early 2000s.
The Joey star was with his ex-wife Melissa McKnight – the pair tied the knot in 2003, after being together since 1997. They split in 2006.
Meanwhile, Aniston's five-year marriage to Brad Pitt ended in 2005. He is now married to Angelina Jolie, who admitted in 2006 she met and fell in love with the Ocean's Eleven star on the set of their movie, Mr & Mrs Smith.
Aniston, who is currently engaged to actor Justin Theroux, previously opened up about her failed marriage to insist that neither party did anything "wrong".
"Nobody did anything wrong. You know what I mean?" she told The Hollywood Reporter.
"It was just like, sometimes things [happen]. If the world only could just stop with the stupid, soap-opera bulls***. There's no story. I mean, at this point it's starting to become – please, give more credit to these human beings."
© Copyright IBTimes 2023. All rights reserved.