She's prone to an occasional red carpet slip up – notably falling on the steps at the 2013 Oscars – but Jennifer Lawrence oozed demure elegance at the Mother! premiere in Paris last night (7 September).
The 27-year-old Academy Award-winner wowed onlookers in a ruffled beige floor-length gown by Christian Dior's fall 2017 couture collection at the Cinema UGC Normandie, wearing her blonde hair in a slicked-back wet style behind her ears.
Lawrence put a gothic spin on the otherwise ultra-feminine look with a subtle smoky eye, wine-hued lipstick and a cross necklace, with fans going wild for the look on social media.
But in true Lawrence style, she is causing more of an online ruckus for her recent comments about climate change and the political climate in America made yesterday (7 September).
The actress – who is dating Mother! director Darren Aronofsky – said: "It's scary to know, that climate change is due to human activity, and we continue to ignore it, and the only voice that we really have is through voting.
The Channel 4 interviewer acknowelegd: "And you have voted very recently, as a country," before she said: "And we voted, and it was really startling."
Lawrence then insinuated that the hurricanes were "Mother Nature's rage and wrath" at America for President Donald Trump.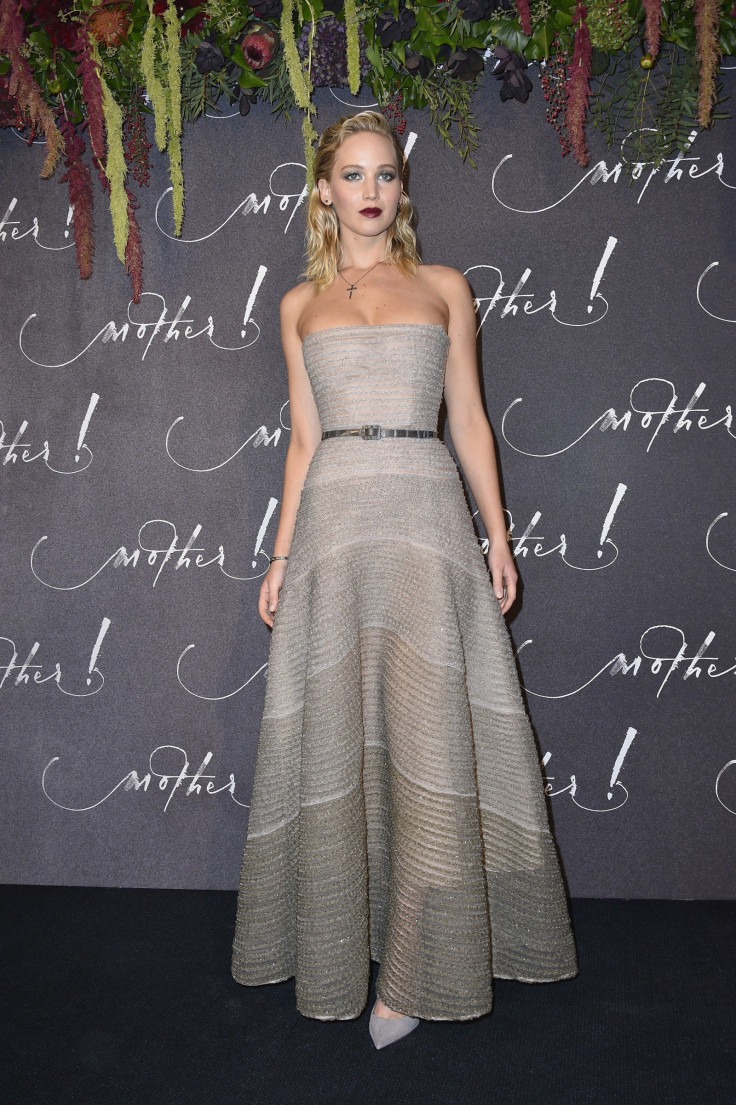 Her remarks caused controversy amongst fans, with one person taking to Twitter with: "The dumbest part: Jennifer Lawrence could be replaced by Hurricane Irma in any role and the movie would have gained soul".
Another added: "Re: actress Jennifer Lawrence bashing President Trump ...Just another movie I won't watch".
Aronofsky's experimental psychological horror film also stars Oscar-winning actor Javier Bardem and follows a young woman whose tranquil life with her husband at their country home is disrupted by the arrival of a mysterious couple. Lawrence has described it as "hard to watch".
The film was selected to compete for the Golden Lion at the 74<sup>th Venice International Film Festival and premiered earlier this week on 5 September.