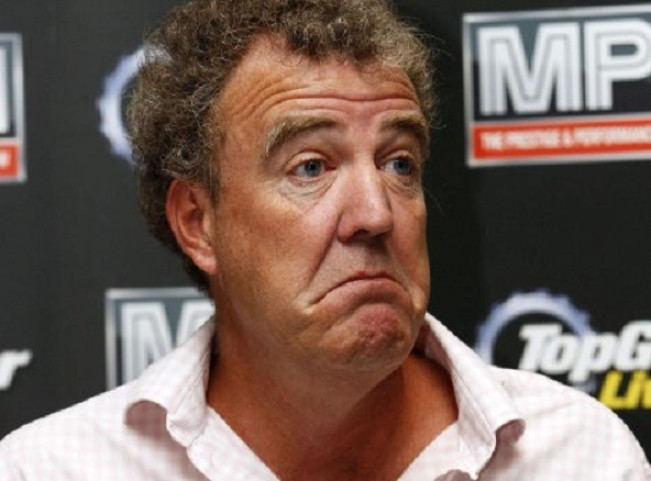 Motormouth Jeremy Clarkson has caused offence yet again with his comments and may face legal action.
The Top Gear presenter, who has pocketed millions from a career built upon cars and crass comments, is in hot water for saying the word "slope".
It seems Clarkson's capacity for getting on people's nerves is working in ways not previously understood by millions of people.
"Slope" is not a word usually associated with potential to cause grave offence to millions of people.
But that is what one woman was left feeling after hearing the word leave Clarkson's mouth during an episode of Top Gear, filmed on location in Burma.
Somi Guha, an actress, told the BBC that "slope" is a derogatory word for Asians.
She filed a formal complaint after watching Clarkson say to co-host Richard Hammond contemplate a wooden bridge. Clarkson then said: "That is a proud moment – but there is a slope on it," as an Asian person walked towards them.
Guha, 36, from Tower Hamlets, east London, said: ""I find it offensive that Jeremy Clarkson refers to people of different races in pejorative terms.
"What is that saying to children who watch him? That it's OK to bully and make racist comments. It has to stop."
A Top Gear producer denied any knowledge of the complaint.
Clarkson is a veteran of causing offence. He recently got bashed by Piers Morgan on Twitter for a tweet sent during the search for missing flight MH370.
Clarkson got in trouble for declaring "shoot strikers" during a dispute between the RMT and London Underground.
Elsewhere, the Indian High Commission demanded an apology from the BBC for a Top Gear show filmed in India which was allegedly full of "tasteless humour." In a letter, the Commission said: "The programme was replete with cheap jibes, tasteless humour and lacked cultural sensitivity. This is not clearly what we expect of the BBC."