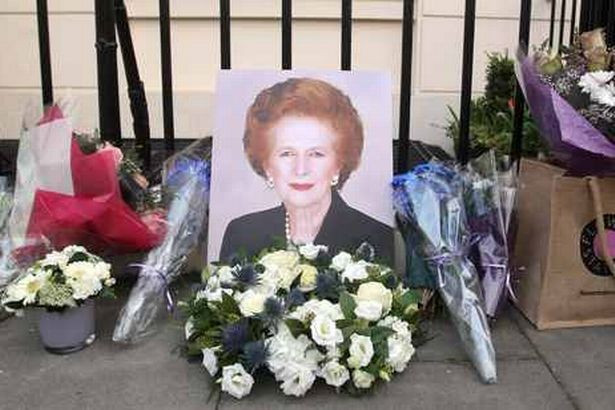 World leaders past and present including Barack Obama, Bill Clinton and Mikhail Gorbachev are among the 2,000 guests invited to Lady Thatcher's funeral where, should they accept, they will rub shoulders with figures from popular culture such as Dame Shirley Bassey and Top Gear presenter Jeremy Clarkson.
Argentine president Cristina Kirchner is one person who has not been invited. Whitehall sources said that no Argentinians would be invited on the instructions of the Thatcher family. But following a meeting of the "True Blue" committee planning the funeral, Mark and Carol Thatcher decided that "good manners" meant that Argentina's UK ambassador, Alicia Castro, should be asked to attend. It is not clear whether she will accept.
"The family considered what Lady Thatcher would have done and decided that good manners and protocol would have led her to issue an invitation to the ambassador," said a friend of the Thatchers.
A representative of former South African president Nelson Mandela has also been invited. During the apartheid era, Thatcher infamously dismissed Mandela's African National Congress as "a typical terrorist organisation" but she was forced to welcome him to Downing Street in 1990 after his release from prison.
FW de Klerk, the last president of apartheid South Africa, the regime that kept Mandela under lock and key, has also been invited.
Among others to receive invitations to the service at St Paul's Cathedral are: all surviving former prime ministers; all surviving former US presidents and a Ronald Reagan family representative; all surviving members of Thatcher's cabinets, the current cabinet, and Ed Miliband, leader of the opposition.
Jose Manuel Barroso, the president of the European Commission, former US Secretary of State Hillary Clinton, and Tony and Cherie Blair have been invited too.
Among the more colourful names on the guestlist are composer Andrew Lloyd Webber, author Frederick Forsyth and presenter and columnist Jermey Clarkson, once part of the so-called "Chipping Norton set" around David Cameron in Gloucestershire, which also included former Sun editor Rebekah Brooks.
Former Tory minister Michael Portillo is also on the list, along with Thatcher's former press secretary, Bernard Ingham and private secretary Lord Powell.
Former Tory MP Jeffrey Archer, who was jailed for perjury and perverting the course of justice in 2001, is on the guestlist.
READ:
Margaret Thatcher's Funeral Song? Iron Lady Sang Nightingale Classic at Ritz
Ding Dong The Witch Is Dead Tops iTunes Chart in Wake of Margaret Thatcher Death [VIDEO]