Jeremy Corbyn could be the first bearded prime minister in over a century
Pro-beard campaigners say a hairy face makes the Labour leader appear more authentic.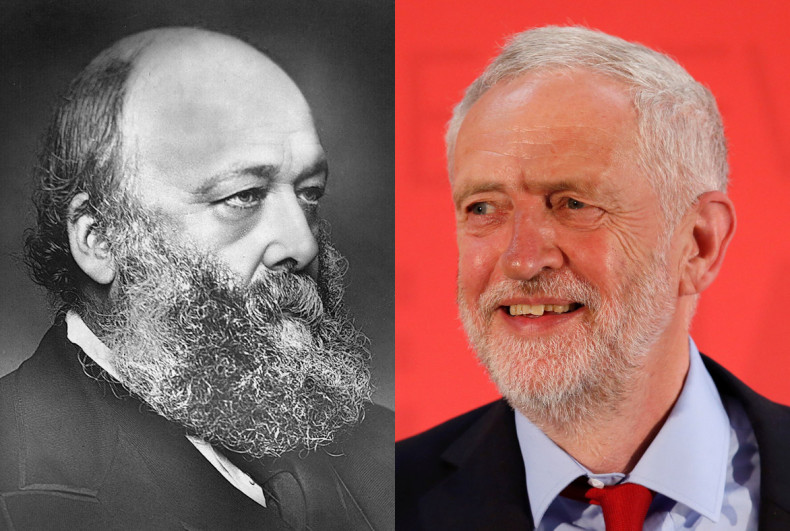 If Jeremy Corbyn wins the election for Labour on 8 June, he will become the first British prime minister to have a beard in over a century.
Corbyn's salt-and-pepper face rug has won him the Parliamentary Beard of the Year crown no fewer than seven times in the past, a record. Now beard campaigners say it could help him clinch the keys to Number 10 – and it's one electoral advantage Conservative leader Theresa May doesn't have.
Winning would make Corbyn the first bearded prime minister since the Conservative Lord Salisbury in 1902 when Edward VII was on the throne and women didn't have the vote.
"Our informal soundings suggest that Jeremy Corbyn's beard means that in 2017 he is seen as a more authentic figure than the identikit clean shaven man in suit," said Keith Flett, organiser of the Beard Liberation Front, which campaigns for a hairier politics.
Flett said that "many decades of pogonophobia since have seen politicians with facial hair labelled as 'untrustworthy'". Pognophobia, which comes from pōgōn, the Greek word for beard, is defined as an extreme dislike of beards.
Back in 2014, the Conservative Stephen Crabb became the party's first cabinet minister with a beard since 1905 when he was appointed as Welsh Secretary. His hirsute predecessor was Lord Onslow, Lord Chairman of Committees of the House of Lords.
Beards came back into fashion in recent years, spurred on by hipsterism. There's even the British Beard and Moustache Championships, held this year in Blackpool, where men with resplendent face furniture compete for prizes.
A YouGov poll found that 42% of British men in 2016 had beards, up 5% in five years.