A defiant Jeremy Corbyn will refuse to give "false promises" on EU free movement rules, despite Labour facing a split over the party's immigration policy.
The left-winger will argue that Labour is "not wedded" to the migration rules as a "point of principle", but Corbyn will stress that the UK cannot afford to lose extensive access to the EU's single market.
"Changes to the way migration rules operate from the EU will be part of the negotiation," he will say.
"Labour supports fair rules and reasonably managed migration as part of the post-Brexit relationship with the EU.
"Unlike the Tories, Labour will not offer false promises on immigration targets or sow division by scapegoating migrants.
"But Labour will take action against undercutting of pay and conditions by closing down cheap labour loopholes, banning exclusive advertising of jobs abroad and strengthening workplace protections."
The comments will make up part of a major speech from Corbyn in Leave-backing Peterborough, Cambridgeshire, on Tuesday (10 January).
The Labour leader will outline his party's approach to Brexit, with just months before Theresa May plans to invoke Article 50 – the mechanism that triggers the split from the EU – by the end of March.
Corbyn ally and Shadow Home Secretary Diane Abbott is also a supporter of free movement rules, while Shadow Brexit Secretary Sir Keir Starmer and deputy leader Tom Watson have called for reforms.
'Unfair to ask'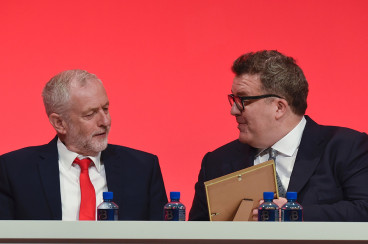 Watson reignited the row over Labour's immigration policy on Sunday when he claimed it was "unfair" to ask him about the issue.
"We want a fair immigration system," he told Sky News' Sophie Ridge. "It's unfair of you to ask what Labour's notional position is when we don't even know what Theresa May's negotiating position is that's on free movement."
Immigration was a central theme of the EU referendum campaign, with Vote Leave endorsing an Australian-style visa system.
Labour faces an identity crisis after the 23 June ballot since 70% of Labour-held seats in England and Wales backed a Brexit.
"On immigration, we are still no clearer about Labour's position than when Jeremy Corbyn's deputy admitted Labour is hopelessly split," said Tim Farron, the Liberal Democrat leader.
"Jeremy Corbyn has ceased to be Leader of the Opposition to become cheerleader in chief for the Conservative Brexit government."
The prime minister is also facing pressure over the issue after Home Secretary Amber Rudd re-committed the government to David Cameron's controversial "tens of thousands" net migration target.
The latest report from the Office for National Statistics (ONS) estimated that net EU migration hit a record level of 189,000 in the year to June 2016, with total net migration to the UK at 335,000.
EU leaders, such as European Council President Donald Tusk, have ruled out a "single market a la carte" deal for the UK – extensive access to the bloc alongside immigration curbs – ahead of Brexit negotiations.