Jeremy Corbyn stars in Hip Hop video that is sending the internet crazy
Jeremy Corbyn has released a video featuring music by The Siege.
The Labour leader has plenty of friends from on the UK urban music scene.
Jeremy Corbyn further cemented his cool credentials on New Year's Day when he released a video montage of his most flattering 2017 moments accompanied by a brash, urban soundtrack featuring the refrain: "Here We Come!"
The 1.28 clip shows the Labour leader meeting and greeting his adoring supporters on the campaign trail, outside homes and even at Glastonbury festival.
The video is set to a pulsating, drum heavy track composed by The Siege.
Corbyn has long been admired by contemporary musicians and received a gushing endorsement from Stormzy after he presented the South London rapper with a GQ award in September last year.
The latest film was uploaded to Twitter on 1 January and has already been watched more than 350,000 times.
However, not everyone was impressed with the video. Tory MP Andrew Bridgen claimed it amounted to "extreme demagoguery".
"But what do you expect from someone who supports every despot and dictator going?" he told the Daily Mail.
"Thank goodness we passed peak Corbynista support in 2017, instead of 'Here we come' it should be titled 'There we go'.
"It's like something out of George Orwell's 1984. Corbyn did brag that he would be PM by Christmas, but just as with student loans he didn't say which Christmas.
"He claims to love the poor and the dispossessed and indeed he must, because every time the policies he proposes have been enacted they have created tens of millions more of them."
Twitter users overwhelmingly reacted positively to the video. However, the Reading University Conservative Society took the bold step of posting a meme of Theresa May chuckling, accompanied with the caption: "It's 2018 and Theresa May is the Prime Minister. Who's laughing now?"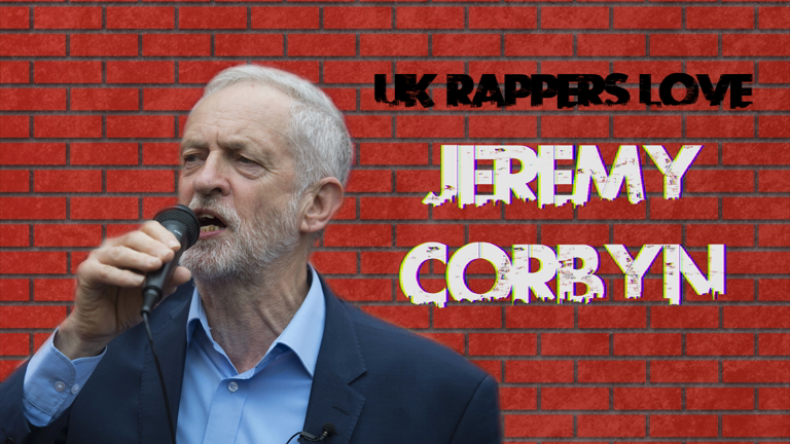 Corbyn famously told Glastonbury Festival founder Michael Eavis that he would be PM by Christmas 2017 – a prediction that has not been borne out.
Despite not having a majority and negotiating untold chaos in the cabinet, Theresa May appears to be secure in No 10 for the time being as no obvious successor has emerged to replace her within the Conservative Party.