Labour leader Jeremy Corbyn is set to appear on Glastonbury's Pyramid stage during this year's festival, cementing his status as the young people's politician.
The 68-year-old will introduce political US rap duo Run the Jewels on the main stage, according to the Guardian, as 81-year-old festival founder Michael Eavis hailed him "the hero of the hour".
Corbyn, who managed to "capture young voters" according to Labour First Minister Carwyn Jones with the snap general election result, will address crowds from the main Pyramid stage on the Saturday afternoon of the festival.
He was scheduled to appear at last year's event before cancelling due to the Brexit vote, but is likely to receive a great reception following his successful election campaign which lead to Labour winning more seats, 262 in total, than expected.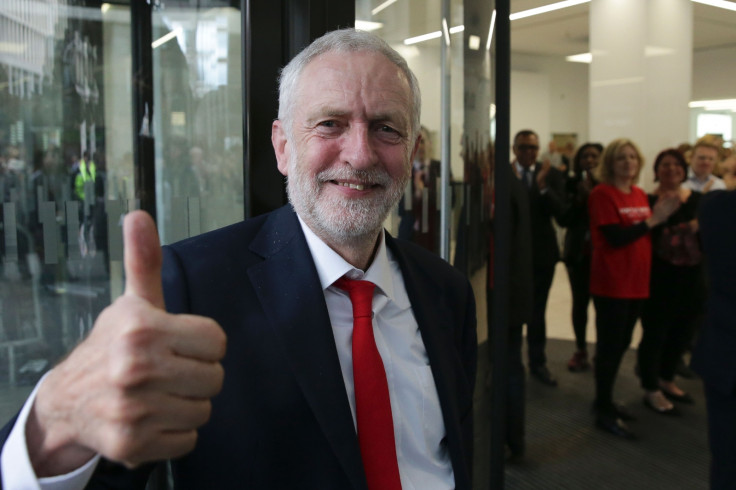 Labour secured 40% of the popular vote and gained 33 seats on 8 June in which Corbyn described as "an incredibly good result". Corbyn was also commended for energising younger voters to vote, with a 63% turnout among 18-24s.
The Labour leader will be led on stage by Eavis, who told the Guardian: "We're Corbyn fans, that's the thing. He's got something new and precious, and people are excited about it. He really is the hero of the hour."
And it's no coincidence that Corbyn will introduce Run the Jewels, as they're known for their left-wing politics and songs that touch on current affairs.
Killer Mike is a friend and supporter of Bernie Sanders and even campaigned for him during his Democratic leadership campaign in the US general election. He's also a Corbyn fan, encouraging the crowd at London's Field Day to vote Labour.
Corbyn has acquired somewhat of a hip reputation since his election campaigning, and got support from grime MC's including Stormzy and JME, the latter of whom he did an interview with. The politician is also a regular attendee of the popular Glastonbury festival.