Families searching for their loved ones missing since a fire engulfed Grenfell Tower in west London have blanketed the area with posters searching for answers. However, sorrow is quickly turning to anger at perceived safety failings and the government's handling of the crisis.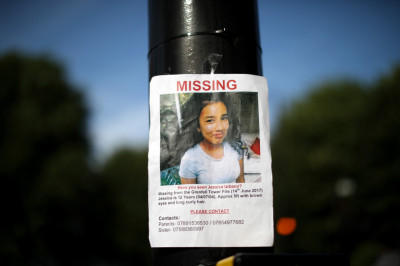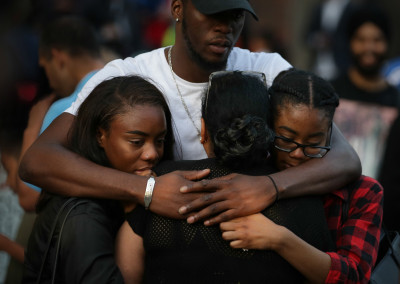 At least 30 people are known to have died in the fire, but that figure is likely to rise with dozens still reported missing. Met Police Commander Stuart Cundy said recovering bodies could take months, and admitted there was a risk not all would be identified.
Sixty-five missing people have been named, and there are fears the number of fatalities may exceed 100. Cundy said he hopes the death toll will not rise to three figures. "For those of us that have been down there, it's pretty emotional," he said. "So I hope it is not triple figures, but I can't be drawn on the numbers."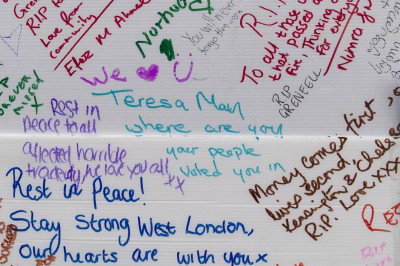 While the disaster has prompted an outpouring of generosity, there is also anger at politicians as the charred tower is cast as a deadly symbol of a divided society where the poor are neglected and the rich are pampered. Community organiser Pilgrim Tucker, who had worked closely with residents of Grenfell Tower during the refurbishment period, saw the blaze as the tragic consequence of long-term neglect of an entire section of the community. "People here in the social housing know they've been neglected," she said. "If government was doing its job ... this wouldn't have happened."
Prime Minister Theresa May is facing increasing criticism for her woeful handling of the situation. Unlike Labour leader Jeremy Corbyn and London Mayor Sadiq Khan, who was confronted by a young boy asking, "How many children died?", May did not meet with residents and this struck locals, commentators and even fellow Conservative party members as insensitive.
"She wanted an entirely controlled situation in which she didn't use her humanity," former cabinet minister Michael Portillo told the BBC. "She should have been there with the residents. You have to be prepared to receive people's emotions, and not be so frightened about people."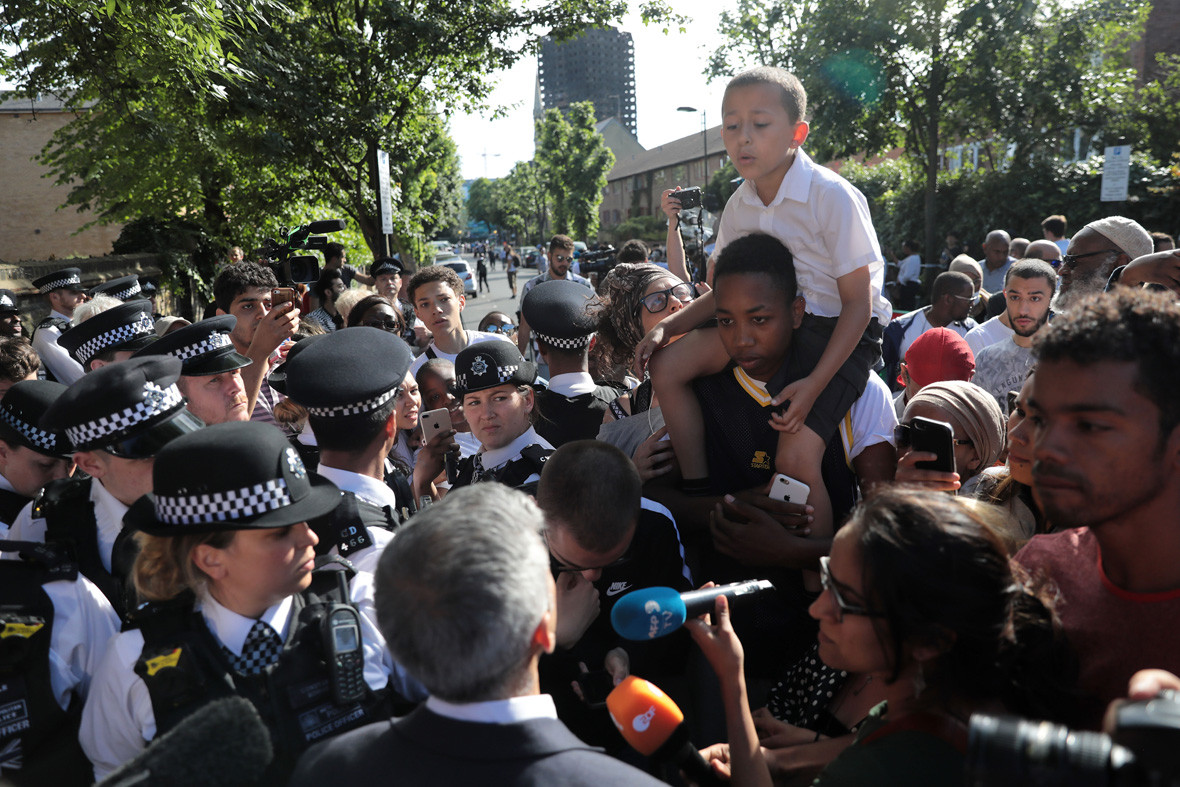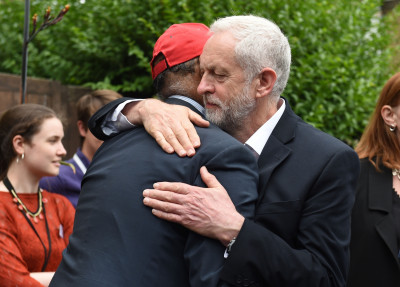 The Queen and Prince William met with volunteers, emergency services and residents affected by the Grenfell Tower block blaze. They visited the Westway Sports Centre near the site in west London, paying their respects to those who had died in the inferno.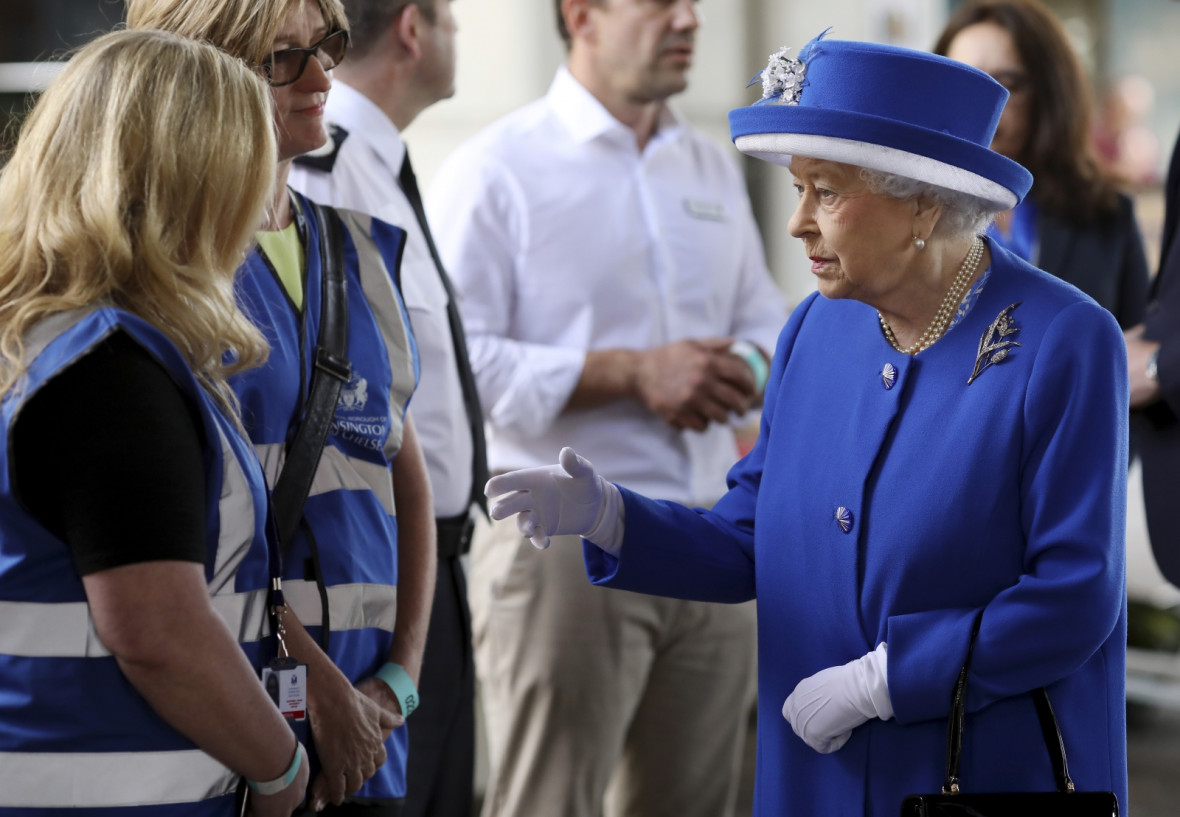 Newspapers, even those that backed May in the 8 June election, have sharpened their criticism of her government, citing a series of unanswered issues including whether the cladding used on the building helped the blaze spread. The firm behind the work said the project met all required building regulations, but planning documents detailing the refurbishment of the block do not refer to a type of fire barrier that building safety experts said should be used when high-rise blocks are being re-clad.
Fire engulfed the social housing block, where as many as 600 people lived in more than 120 flats, in the early hours of Wednesday (14 June), turning it into a flaming torch within minutes. Locals are demanding to know whether more could have been done to prevent the disaster, if building precautions such as fire doors had been properly implemented and if spending cuts to local authorities had played a part.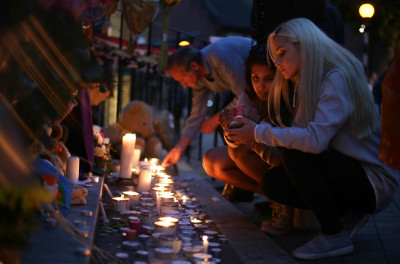 Alia Al-Ghabbani, a receptionist who lives on the estate, was among many angered by a recent refurbishment in which new cladding was added to the exterior of the building and which might have played a part in the rapid spread of the fire. "It's really irritating why they prettied up the tower ... It's because that tower was such an eyesore for these people in very expensive houses just opposite," she said.
"It was so preventable, and that's why we're so angry," Al-Ghabbani said. "We thought there were going to be riots last night, and if it didn't (happen) last night, it will very soon."