Grenfell Tower survivor: 'Theresa May was sh*t - she didn't speak to any of us'
The angry resident criticised Theresa May while chatting to Labour leader Jeremy Corbyn
A Grenfell Tower resident, left homeless along with hundreds of other families after a fire tore through their building, has criticised prime minister Theresa May in the frankest of terms.
The unnamed woman told Labour Leader Jermy Corbyn that "Theresa May was here but she didn't speak to any of us", before adding that the PM was "sh*t", according to The Mirror.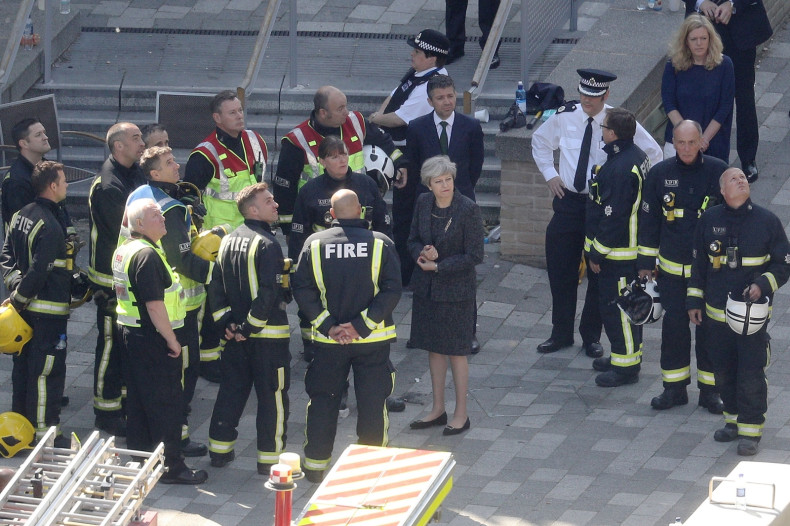 May and Corbyn paid separate visits to the gutted residential block in west London today (15 June), around 36 hours after emergency services were first called to the blaze that has taken at least 17 lives - with fears many bodies are yet to be identified.
The prime minister made a brief visit to the scene and spoke only with fire fighters whereas Corbyn, accompanied by newly elected local Labour MP Emma Dent Coad, spent time talking to distraught and furious residents.
BBC news showed Corbyn and Dent Coad chatting to community leaders outside the still smouldering block.
"Someone has to be held accountable, someone has to be held responsible, we do not want this kicked into the long grass," one of the leaders said. "We do not want the government to hide this with some hollow platitude that 'lessons will be learnt.'"
"Emma is your MP, she will speak for this community," Corbyn replied
"John Healy is our housing spokesperson, he is here and he will speak up for us. I will speak up for all of you because we have to get to the bottom of this because the truth has got to come out and it will," he added.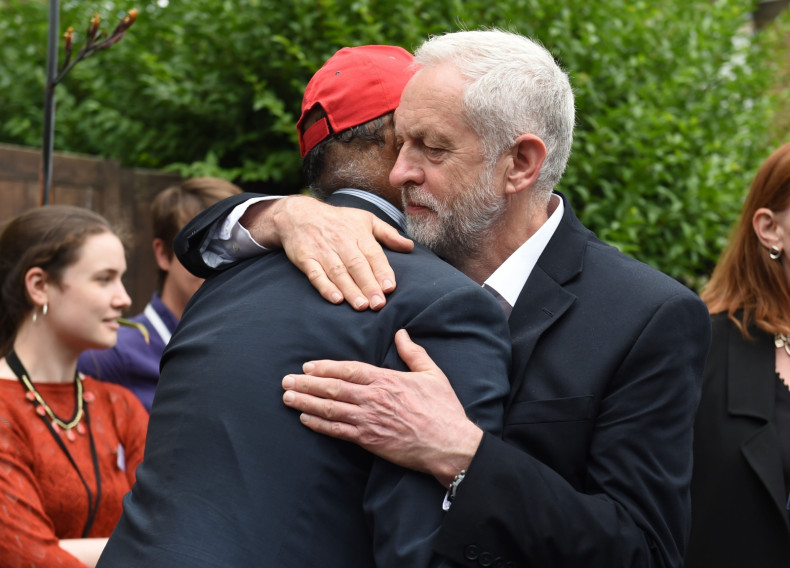 The government have come under criticism for voting against an amendment to force landlords to make sure their properties are "fit for human habitation" in 2016.
Prime Minister May has promised a "proper investigation" into fire, which spread rapidly up the 24 storey block. It has been suggested that a 2016 refurbishment may have contributed to this.
The firm that carried out the works, Rydon, said in a statement: "The project met all required building regulations and handover took place when the completion notice was issued by the Department of Building Control, the Royal Borough of Kensington and Chelsea.
"We are working with the relevant authorities and emergency services and fully support their enquiries into the causes of this fire."